Benefit Auctions
Subject:
Benefit Pen Auction for WC
Jim Shaver - Oakville, Ontario
>Hi,
This is a pen I would like to auction off as support for Wood Central.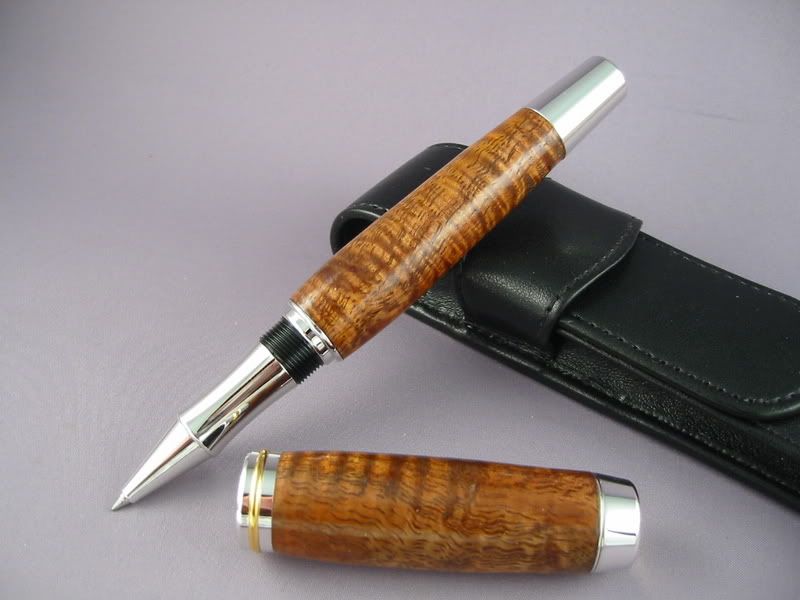 This is a curly koa Gentlemenís Roller Ball pen, the leather pen case is included with the auction as is shipping.
I am going to close this auction on Easter Sunday, April 8 at 8 PM Easter Time
I am going to open the bidding for this pen at a minimum of $60. To bid place your bid amount in the title of your post please. (eg: I bid $XXX NM).
Ellis will confirm when he has received payment and I will then mail the pen to the winning bidder. All proceeds of this auction go to Wood Central,
Thanks,
Take care,
Jim