Turning Archive 2006
Subject:
Pushing Myself...PIC
Jim Shaver - Oakville, Ontario
>Hello,
Well I took some time tonight and worked on two pens, much in the same theme as my post from the weekend, Caramel Swirl.
I took a hard look at that first pen and went to work on pushing myself to make it better.
So I worked with a green Lucite and a gold celluloid…enough with the translucent materials.
I am intrigued with a design with a solid end , keeping a pleasing form and shape to be comfortable in the users hand.
Here are my results..
The green Lucite is on a platinum Gentlemen's fountain pen.

The gold celluloid is also on the same kit,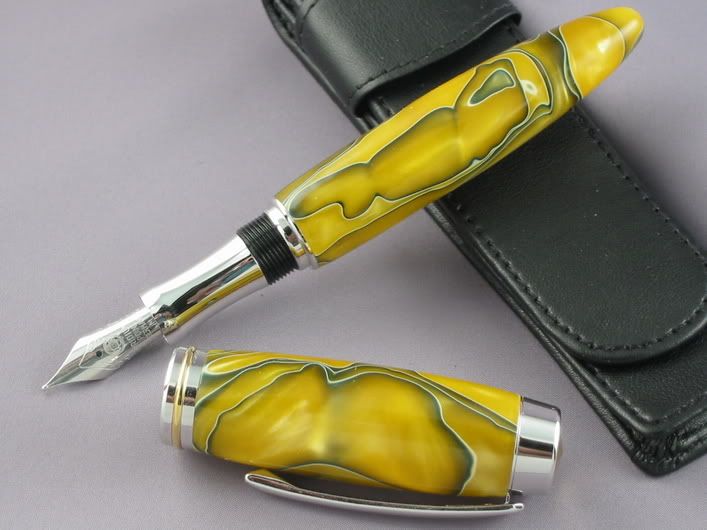 I have two black wood blanks going as well in the shop, I am in a groove…..taking from Keith's post earlier, good is not good enough, I am after my best.
Thanks for viewing,
Take care,
Jim