Turning Archive 2006
Subject:
Caramel Swirl, PIC
Jim Shaver - Oakville, Ontario
>Hello,
This is a new design for me, itís my first closed end pen. This is a Lucite from Italy called Caramel Swirl.
The pen kit is a platinum Gentlemenís fountain pen. I used a pin chuck to turn the body of the pen without the typical end hardware.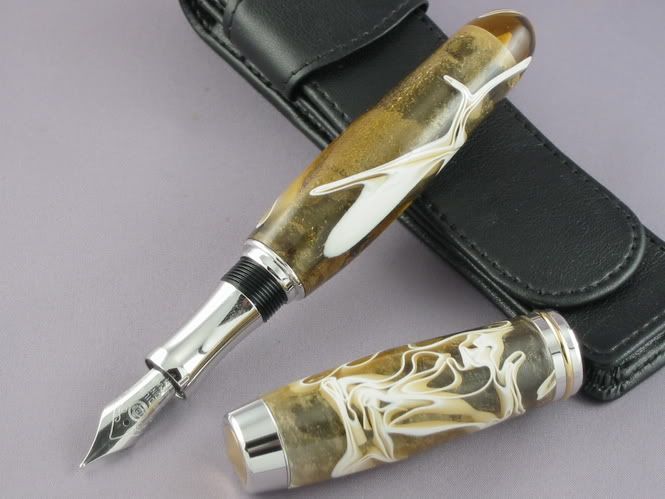 I tried for a form that had a smooth flow, I tried for a long taper and ended up with this shape. The Lucite is translucent so I used a chemical to blacken the brass tube. The effect of the blackening and the CA glue gave a textured look with some depth to the pen .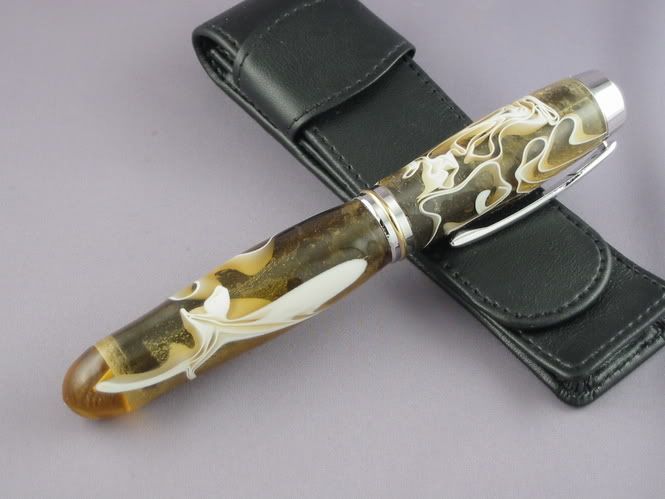 I like the potential for new shapes, this will not be my last.
Thanks for viewing,
Take care,
Jim
Messages In This Thread
Caramel Swirl, PIC