Turning Archive 2006
Subject:
Burlin' and Curlin', My Turning Exchange Arrived!!
Jim Shaver - Oakville, Ontario
>Hello,
My Turning Exchange gift arrived late last week. I am a bit tardy in posting this but I could not do so until I had made some images to share with you.
My Exchange partner is Wally Dickerman.
Wally sent me this totally wonderful hollow form, made from myrtlewood (burl and curl) with a wenge collar. The form is so perfect and the vessel is super light in my hands and in my heart.
The detail on the top is wonderful and the clean collar is perfect!!

You can see this is an awesome form as well, it's a classic!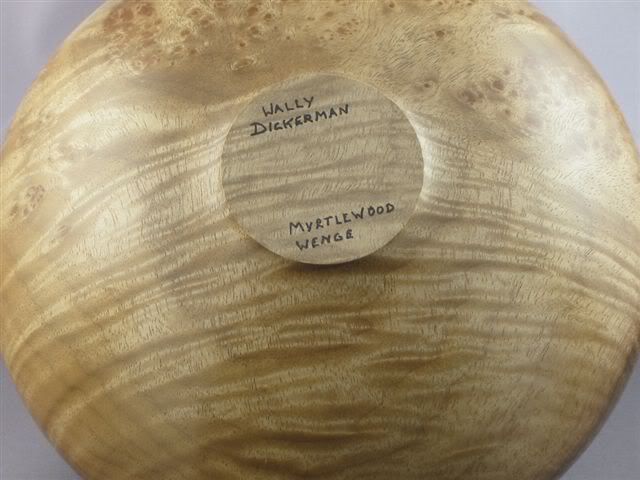 Wally I am so thrilled to have your work in my hands it will hold a special place with me always, such a generous and wonderful gift…Thank You Wally!!
I know I speak for many here but watching the Turning Exchange here on screen come to light is a fabulous thing.
I love seeing the supportive community we have here and I enjoy the fun and excitement as we each share in what we have given and received.
Thank You David for making Jan-U-Weary less weary!
Thanks for viewing,
Take care,
Jim