Turning Archive 2005
Subject:
I Found A Tiger In My Shop, pics
Jim Shaver - Oakville, Ontario
>Hello,
I had some fun tonight turning some new pens for my last craft show this Friday.
This pen was the "Wow" of the night for me. It is a platinum Gentlemen's roller ball kit on a Lucite blank that I bought from a pipe makers supply house…in a word you have to see this one to believe it!
I used my standard finish for man made materials, sanding to a 12000 micromesh finish followed by a Novus 2 Micro polish. This pen has all the tiger colours you can imagine…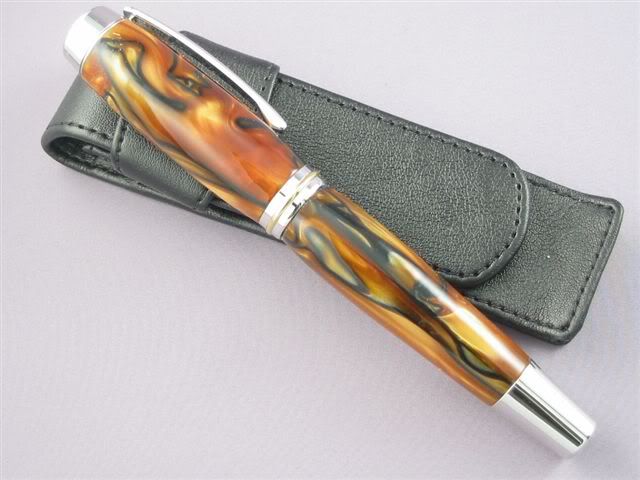 I am not sure I want to sell this one, It's really exciting some times to see what comes of a new material for me…this one is staying in my bag of pens to make again!
Thanks for viewing,
Take care,
Jim