Turning Archive 2005
John in Abbotsford
>I'm rather new to turning, and have recently upgraded my lathe to a General 260-20 and am having a lot of fun turning some larger bowls now.
My question is in a number of the bowls there are voids that I wish to fill and I've read on this forum that if it is a large void that epoxy with coloured pigments and other fillers can be used.
What type of pigment is used for mixing into the epoxy? and also what are some of the other additives that are used to give the impression of stone etc. and where can I obtain these items?
Here are a few examples of some of my turnings.
I don't intend on filling voids in turnings such as these, but I do have some burl pieces that I'm working on at present that I think would benefit form filling the voids within.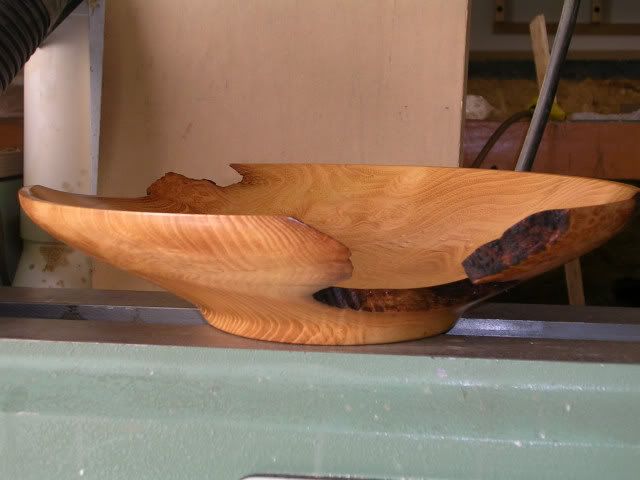 T.I.A.
John
Messages In This Thread