Turning Archive 2004
Subject:
Yew Bowl *PICs* (Feedback welcomed)
David Eaves
>Hi there,
I turned my last bowl for about 10 weeks last Thursday. This bowl is an evolution of the form I have been exploring over the last few weeks. The wood is English Yew (Taxus Baccata). I'd been saving this piece as it has lovely bits of sapwood and bark inclusions. I really like Yew and it takes a finish really well. I think it is quite oily so build up quite a shine on it's own.
Here's the bowl 9" diameter by 3" tall. was remounted in my improvised vacuum chuck to get the tenon sorted. This is the roundest base I've gone for and is thin all the way down. It makes it really light but also really stable. Although it rocks it would never tip.
Sanded up to 600 grit sanding sealer used and then waxed.
Any feedback on the form or other aspects is always appreicated.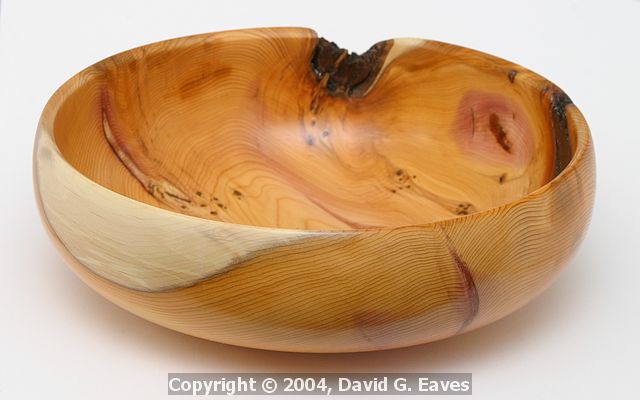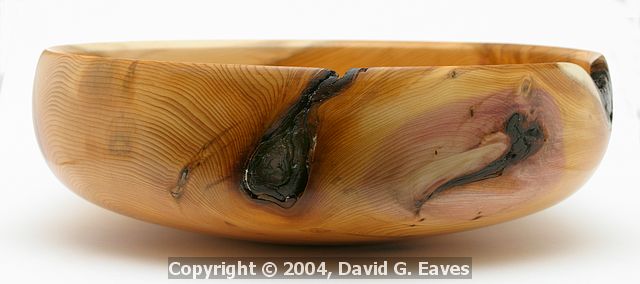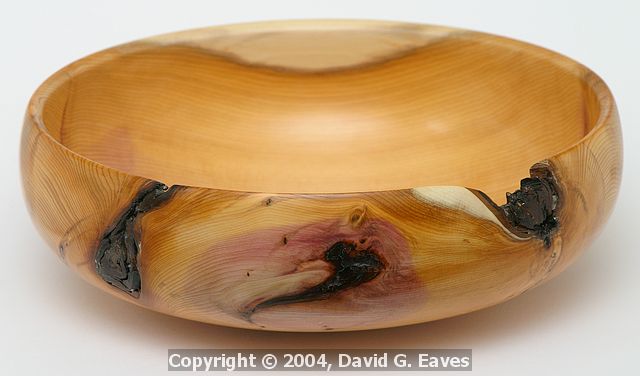 On the first photo the lines in the sapwood are wood detail and not my doing :o)
Thanks
David
Messages In This Thread
Yew Bowl *PICs* (Feedback welcomed)