Turning Archive 2004
Subject:
Spalted Beech Bowl *PICs* (Feedback Welcomed)
David Eaves
>Hi there,
I turned the latest iteration of my round bottom bowl today. I posted the other one last weekend (see thread here). My conclusions with that, and the observations of others was it was slightly too heavy as the base was just a smidge too thick.
I started off with a 9 x 3" blank the same size as the previous attempt. Todays wood was Beech, the bonus being it was slightly spalted :o)
The form was turned similar to previous, this time I undercut the rim more inside so to create a shadow to highlight it.
The bowl was sanded up to 400 grit, sanding sealer applied. Then tung oil and sanded up to 600, burnished with brown paper and then waxed and buffed up with paper cloth and a lambswool polishing mop.
Was turned using a spigot (tenon) and this was turned off using a padded disc and a live centre aganist the base (final bit power sanded off) I was trying this as a different way and it worked well.
Any thoughts on how this has worked and how to improve are much appreciated.
Overall view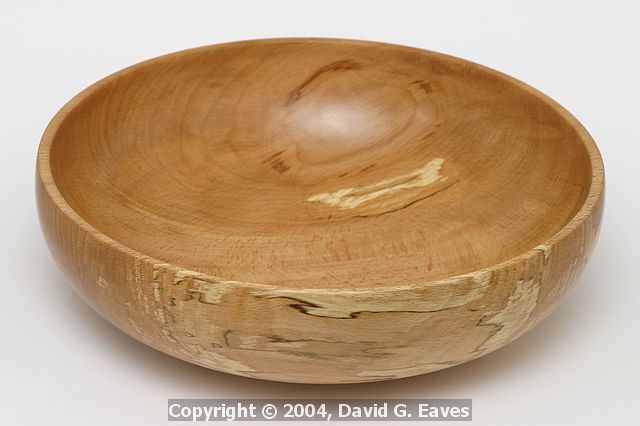 Side view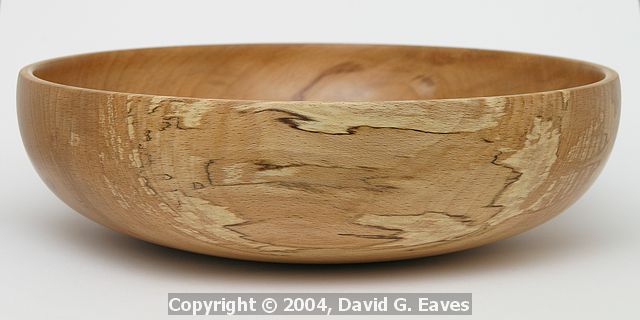 Straight on profile


Thanks
Cheers
David
Messages In This Thread
Spalted Beech Bowl *PICs* (Feedback Welcomed)