Turning Archive 2004
Subject:
Maple Bowl, feedback welcomed
David Eaves
>Hi there,
Been a bit busy recently so got behind here, just been catching up with all the posts.
Managed to get out into the workshop last few days which was a good change. Yesterday I made a dougnut chuck (first saw it on Bill Grumbine's website, Thanks Bill). Similar to how Bill was made. I've made mine so it takes a range of dougnuts to try and make it as universal as possible. Just need to refine my bolt lengths for the sizes I have got. I put silicon sealant around the rims that makes contact for padding.
Any how, I turned a Maple Bowl today, and tried out my new chuck to turn the mounting spigot off. Worked a treat and I'm really excited by the prospect of being able to attack the bottom of bowls easier now. (Previous attempts involved live centres and just pushing against a plate in my SuperNova chuck :o)
Here's the bowl, from various angles. It turned out to be a really nice piece of Maple with good figuring on one side. Diameter is 8.5" height is 2.75". Sanded up to 600 burnished with brown paper, polished up with Tung Oil and then waxed.
Any feedback, critiques on the form is much appreciated.
Overall view I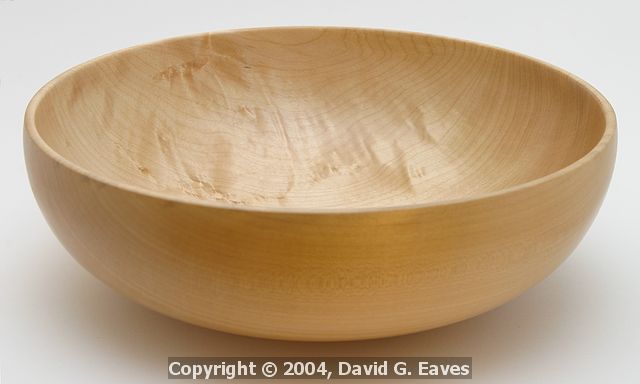 Overall view II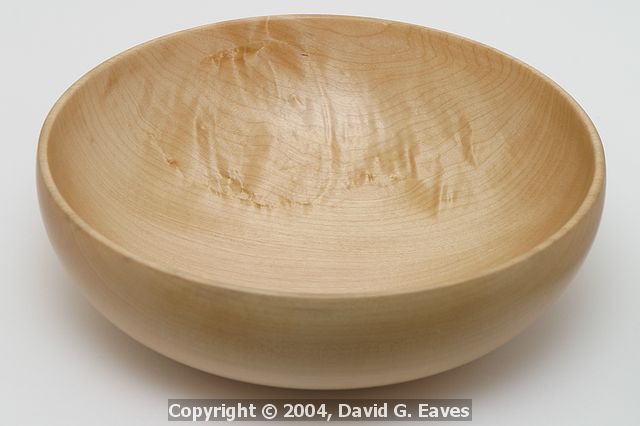 Side on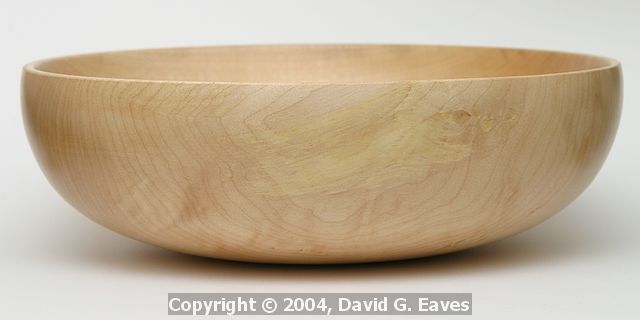 The base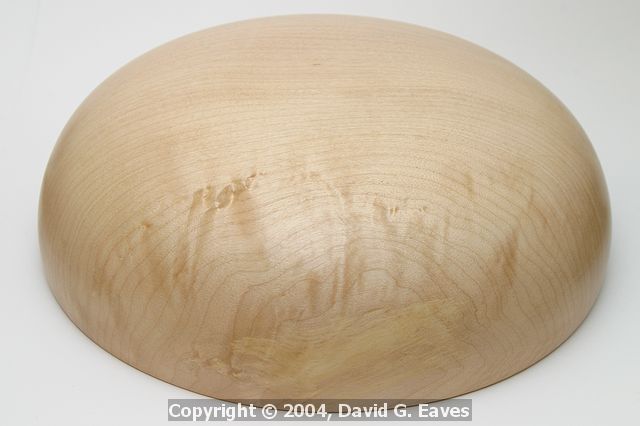 Thanks
David