Turning Archive 2008
Subject:
Thanks for your help--here's what I did *LINK*
Joanne Adler in Pt. Pleasant, PA
>A while ago I posted here asking your advice about doing a stone inlay in wood. I got a lot of great ideas and suggestions. I was building a cherry table for my parents and wanted to fill some knotholes with stone. I've posted the whole table story on the main message board, but I know some of you don't wander over there much, so I thought I should report back here as to what worked.
At the time I thought I'd use crushed stone. I was going to use turquoise, but then realized that my Dad had worked for years with stones like Malachite and Lapis Lazuli and I might still find some in his basement. How cool to put HIS stone in a table for his home! I did some test pieces and found I did not like the look of the crushed malachite or lapis. And the malachite had some nice swirls that reminded me of the cherry. I found enough cabechons to fit into the two big knotholes. I used some crushed or dust to fill shallow areas. On the test pieces, epoxy worked better than CA glue, so I used epoxy. In the first picture, you might be able to see the big knot in the middle of the tabletop and the one on the leg cross piece. I filled them a little with putty and then fit the malachite cabs in. I filled with crushed malachite or malachite dust and leveled the epoxy. Mostly, I'm pleased with the way it came out. There's a link below to the full story and more pics over on the other board. Thanks again for all your earlier help.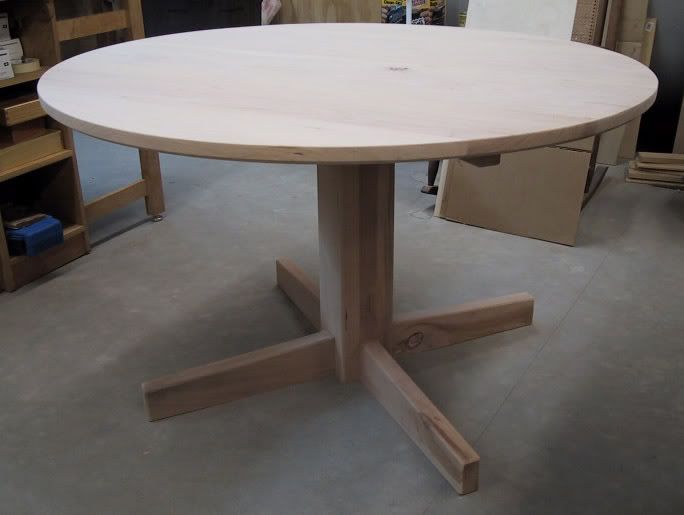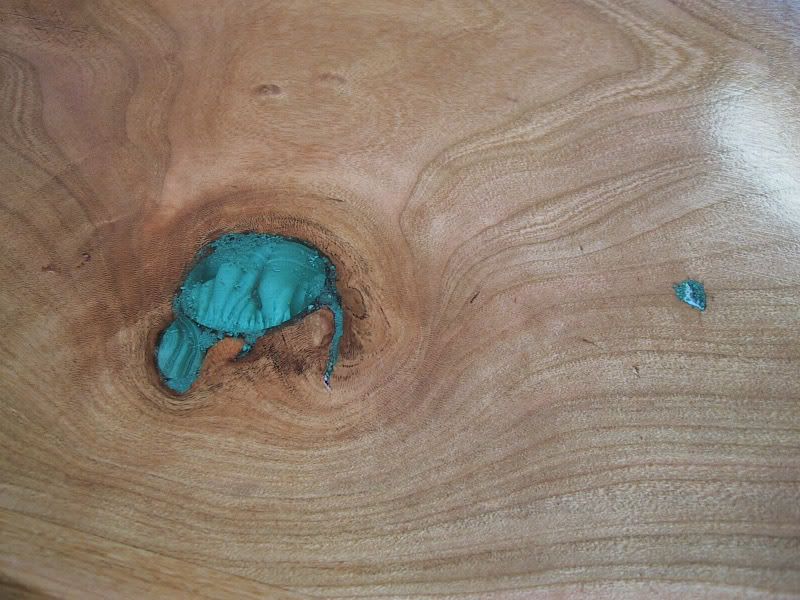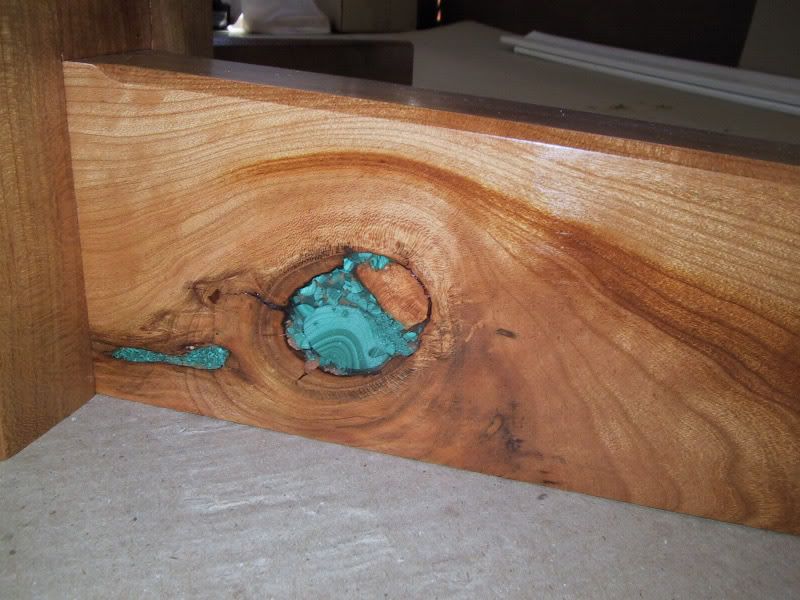 Messages In This Thread