Turning Archive 2008
Jim Shaver Oakville, Ontario
>I haven't posted a pen in awhile.
These are made of ebonite, a material that is commonly used by many of the commercial pen making companies and very common with fountain pens.
They are both made on an El Toro pen design,
This one is a reb-black ebonite on gold titanium hardware.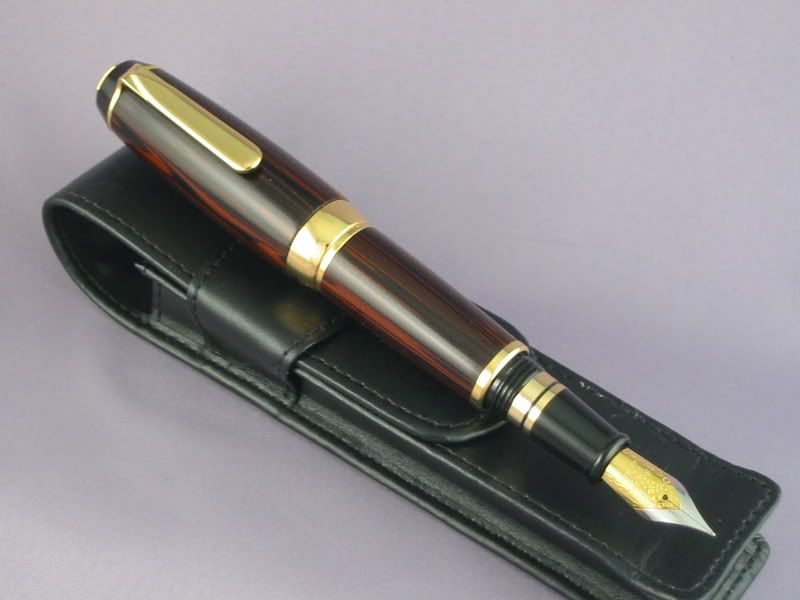 This one is a green-black ebonite on rhodium hardware.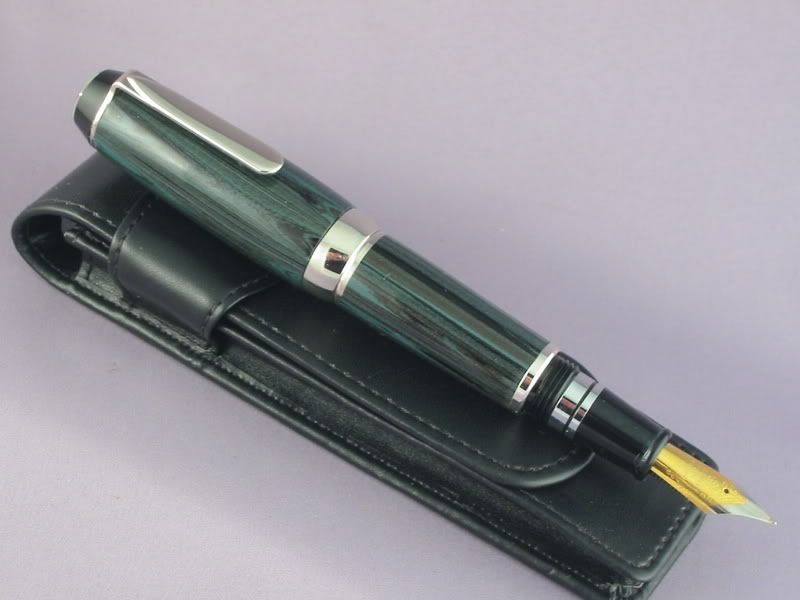 Ebonite has a smell of sulfur when you drill and turn it, part of the experience.
It finishes well, I turned it all with a skew and used my process for finishing acrylic to wet sand and polish.
The ebonite is from Pipe makers Emporium in Phoenix Az.
A material to consider if you are looking for something new to turn, what pen turner isn't....
Take Care,
Jim
Messages In This Thread