Turning Archive 2008
Subject:
Colour Choices Painting Pen Tubes, A Difference
Jim Shaver Oakville, Ontario
>Hi,
Just sharing some of my experience here if it helps some of you regarding painting tubes.
I have been painting my tubes with acrylics and celluloid's for a couple of years now. Initially I used black paint and was happy with my results, they seemed to densify the colours and enhance the look.
This is typical of what I was getting with black painted tubes , the blank is a crimson red from Craft Supply.

In the last year I have begun to experiment with other paint colours for my tubes, settling on white as my favorite.
Here is the same pen design, same crimson red celluloid from Craft Supply with white tubes.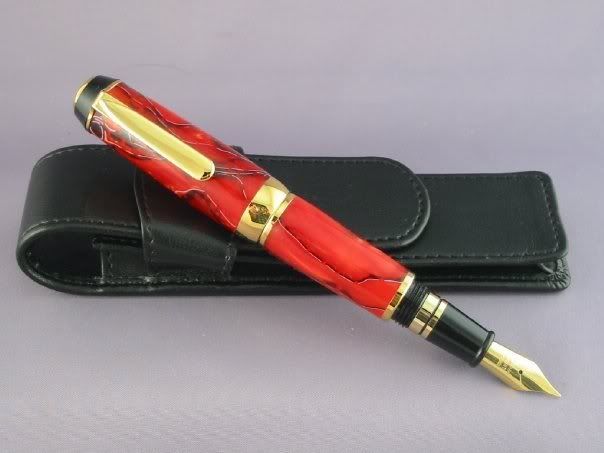 I like the luminescence that the white gives in this material, and if sales is a judge I sell more white tubed pens than black.
I thought this might be worth showing as I sometimes read or even get emails from fellow forum members on the same topic.
Hope this helps add to the design options you may consider.
Take care,
Jim
Messages In This Thread
Colour Choices Painting Pen Tubes, A Difference