Turning Archive 2008
Subject:
Bonnie Klein and my lucky day (PICs)
Don in Northern Arizona
>Yesterday was a very lucky day for me. This week my turning club, Prescott Area Woodturners, as able to get Bonnie Klein to do a demo for us. She was visiting Arizona and had done a program for the Phoenix turning club. Our resourceful program coordinator attended the Phoenix meet and managed to get her to agree to come up and put on a show for us. We only got a weeks notice, but the place was packed! If you ever get a chance to see her, do so! She is a great teacher and has a great sense of humor. Our group is a bit raucous, not unlike a group of geriatric teenagers. She said she appreciated that, greatly preferring it to worshipful silence.
That is only part of my story. She suggested that our club raffle the pieces that she turned during the program. Initially, our president was going to hold the pieces to raffle at our next regularly scheduled meeting. A loud chorus of NOOO, changed his mind, and we held the raffle at the end of the program. Four pieces were drawn for. All were lovely, but the best was saved for last, and though I never win anything at our raffles except the occasional hunk of firewood, I WON!
It is a spinning "box" top with a micro top inside. She demonstrated her threading tool for the "box" top which looked extremely easy to use. She gave a particularly good explanation of how to present a chatter tool to a piece, and actually gave one of our members a hands-on lesson. Altogether a great day!
Pardon the bad color saturation. It is neither all green nor is it all blue, but a lovely combination of the two.
"Box" top closed: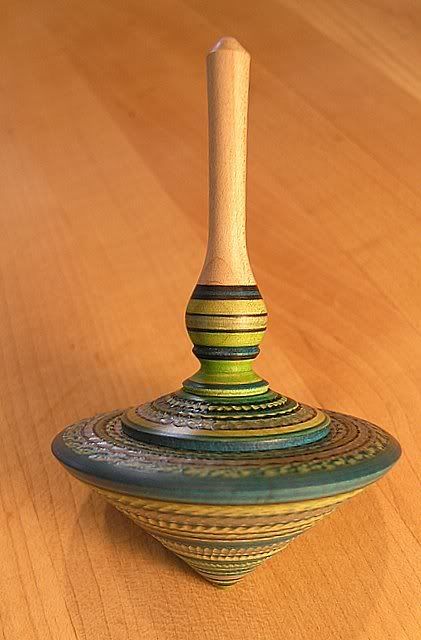 "Box" top open showing the micro top: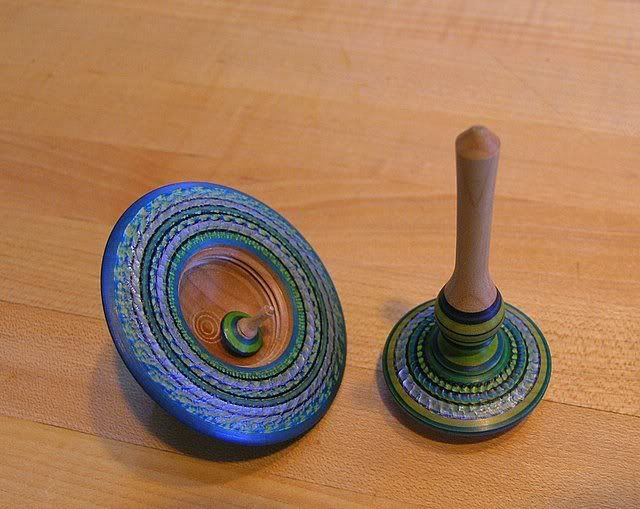 Bonnie in uniform holding my prized possesion: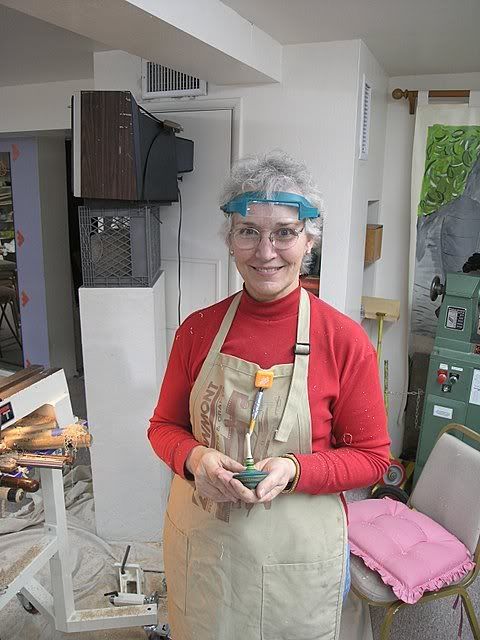 Don

Messages In This Thread
Bonnie Klein and my lucky day (PICs)