Turning Archive 2008
Jim Shaver Oakville, Ontario
>I discovered this pencil kit from Craft Supply about a year ago, well it had available for years, but I finally got around to turning a few about a year ago.
It was a delight, I love the freedom of design it offers and it was a big hit in my 2007 craft sales.
About a month ago I went to reorder a few more and found out that Craft Supply was dropping the pencil kit and were on clearance, I bought 10 kits.
I turned these recently from that set of 10 I had on hand.
Stabilized BEB's, green , purple, red and blue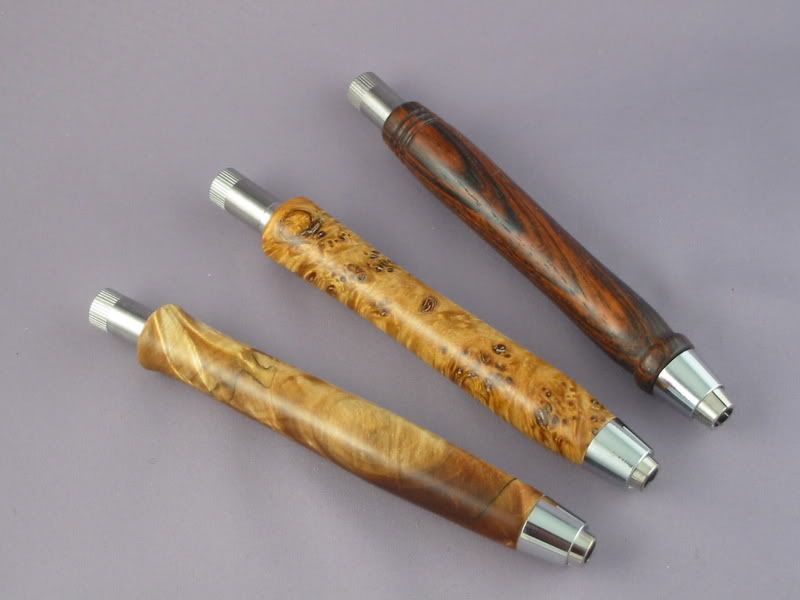 Spalted Maple, BEB and Rosewood
This last week I went to reorder from Craft Supply and found out they now have no inventory, a crying shame.
I also turned a few of the Toolbox pencils, first time …not as exciting…
Comments and critiques are all welcome.
I saved three kits from the 10 I bought for later inspiration, wish I could find a few more.
Take Care,
Jim
Messages In This Thread