Turning Archive 2008
Subject:
Hamilton Woodshow, Pens
Jim Shaver Oakville, Ontario
>Hi,
This weekend is the annual Hamilton Woodshow. It's a great break to enjoy some wood things in the "post Christmas" winter season here. It's also fun for me, in the last few years as a member of the Golden Horseshow Woodturners Guild I have demonstrated pen turning at the show. At the booth I have met many other pen turners, sharing my process and sources of materials with whom ever asks. I enjoy sharing what I know.
These are a few of my best pens from yesterday, I turned 7 pens in 3-4 hours.
This is an amboyna burl on a rhodium Gentlemens pen, the blank is unstabilized (sourced from William Woodwrite).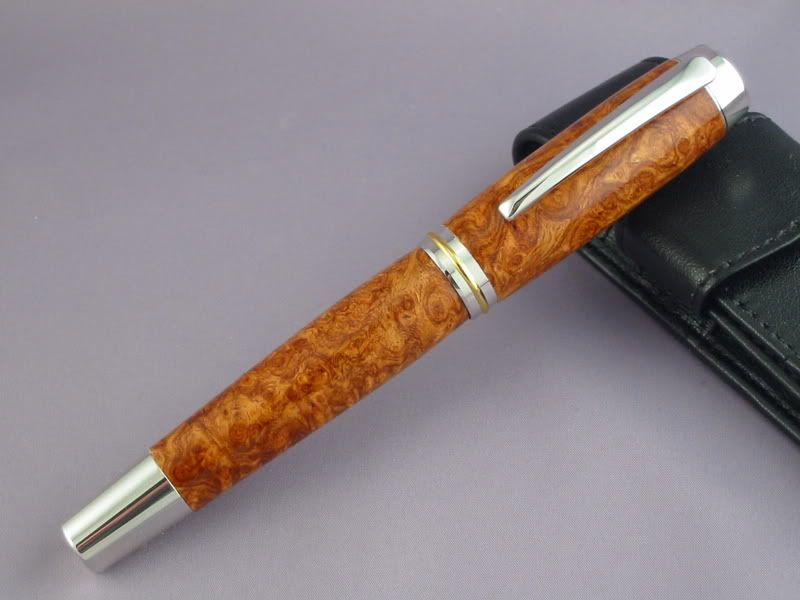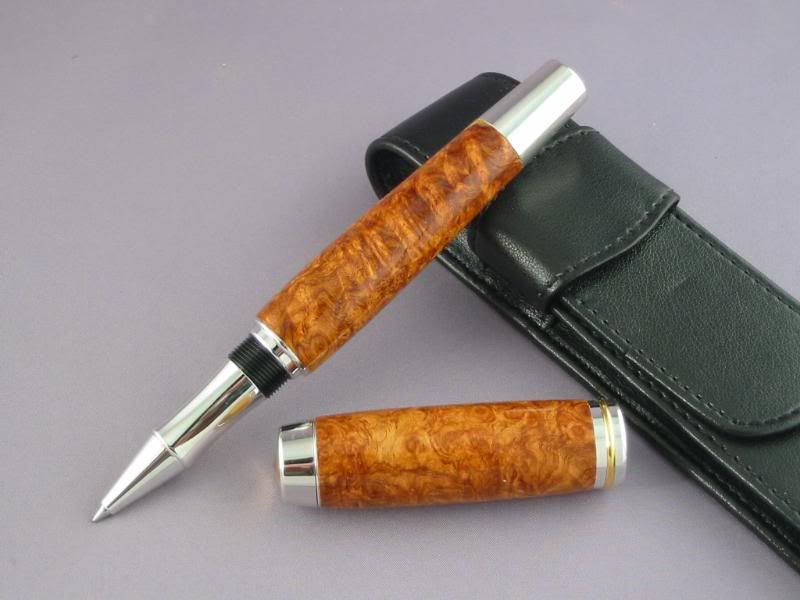 I used Mylands sealer as the base to apply the CA finish to, then micro meshed and polished to a shine.
This is another Gentlemens pen, with a similar amboyna, but with some sap wood, same finish. These two blanks were cuts from a sequenced source, they are pairs.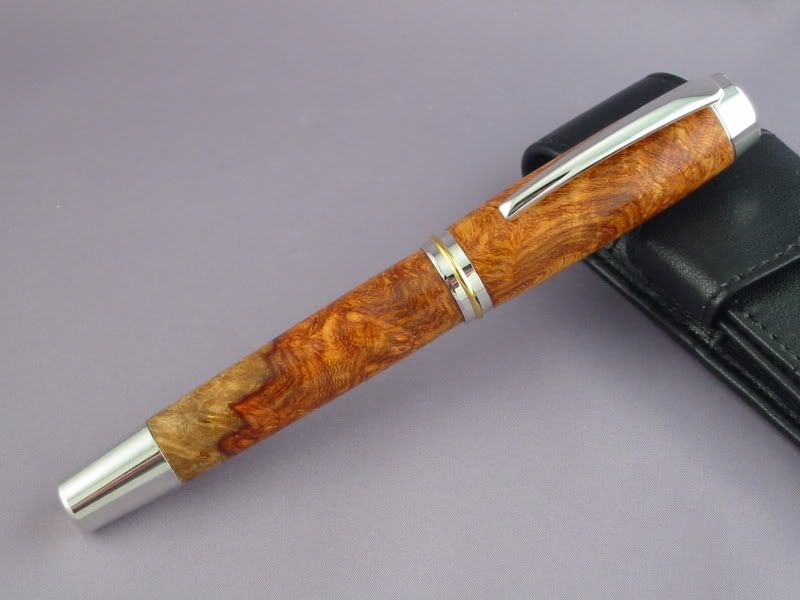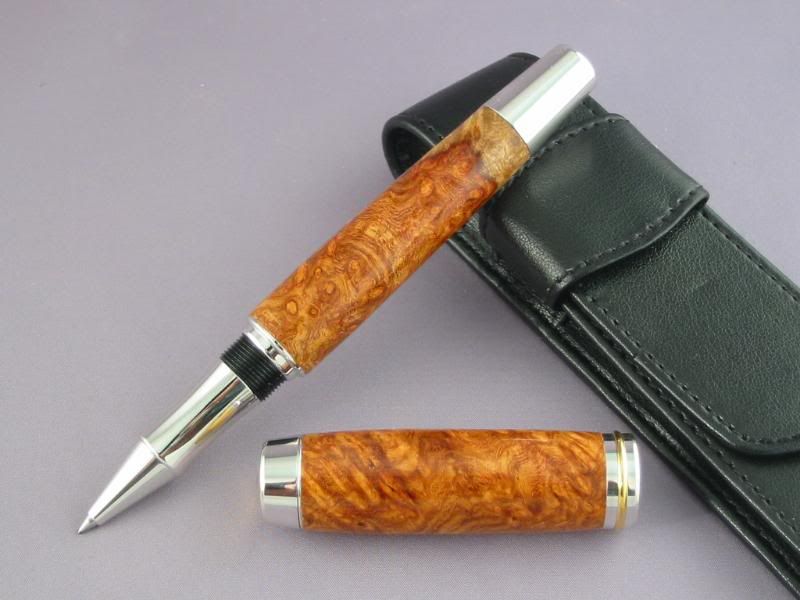 This is a pen made with a stabilized amboyna, the heart wood was very dark, not really a characteristic of the stabilizing process, just a different tree.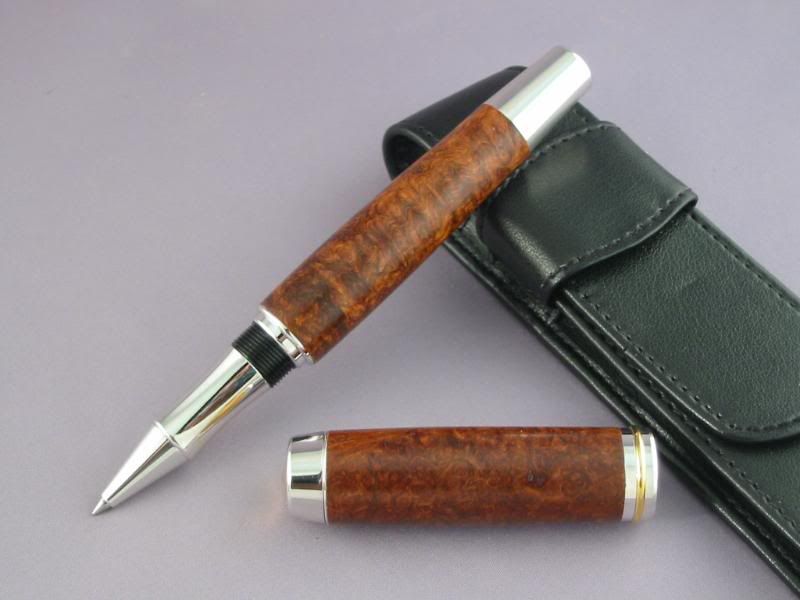 It was a fun day, nice to turn in the warmth of the GHWG booth, it was enjoyable, even with 20 pluse peopel watching closely while you make those final delicate finish cuts with the skew.....and no, I didn't chip once!
:-)
Take care,
Jim

Messages In This Thread
Hamilton Woodshow, Pens