Turning Archive 2008
Jim Shaver Oakville, Ontario
>Hi,
I had a window of heat in the shop and made these today.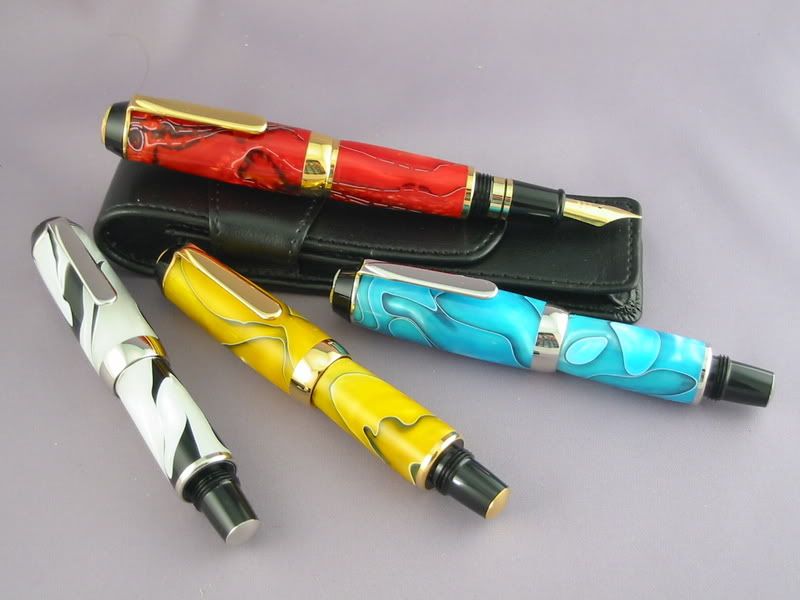 They are El Toro fountain pens (Arizona Silhouette) on celluloids from Craft Supply. I selected titanium gold and rhodium for the hardware.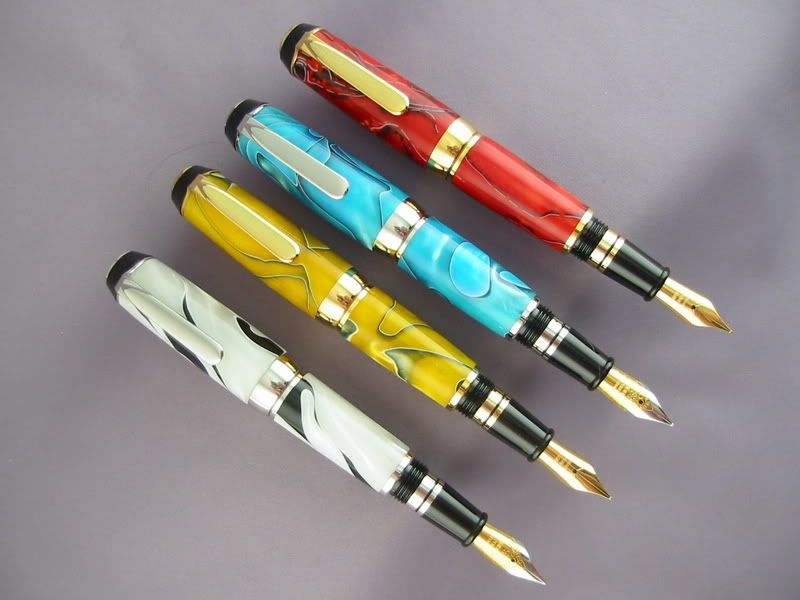 This design is my best selling fountain pen.
Comments and critiques are all welcomed.
Take care,
Jim
Messages In This Thread