Turning Archive 2008
Jim Shaver Oakville, Ontario
>Hi,
So it's still really cold here, well not so much today and the snow has been melting a bit. I got a thought to go out to the shop and do an inventory on some kits and found a few I had forgotten about, these shop pencils. Well This led to That and before I knew it I was drilling out some blanks to use up these two kits, …awe what the heck, I'll just turn them and get them out of the way…
This a stabilized buckeye burl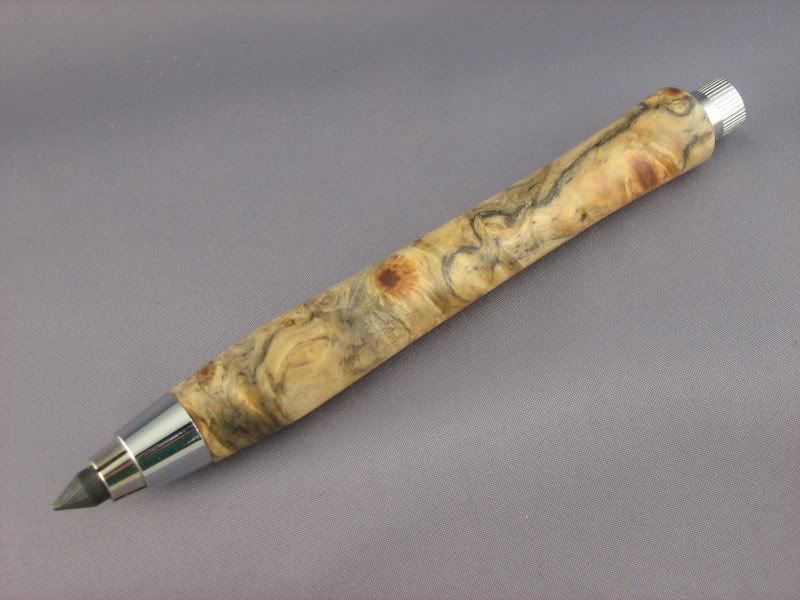 This is a stabilized box elder burl from William Woodwrite.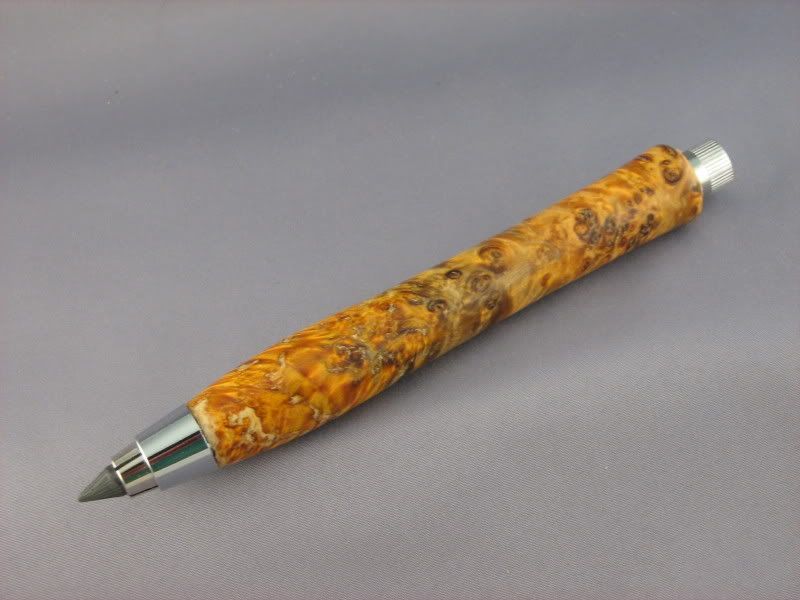 Now what did I got out to the shop to do today…??
Take care,
Jim