Turning Archive 2007
Subject:
A Special Gift From a Special Man
Jim Shaver - Oakville, Ontario
>Hi,
I have always been felt that the friendships I have here at WC and back in the BP days have been special to me. Many kind and wonderful things have happened over the years and I have always felt lucky to be a pat of this community.
A few weeks ago I had one of those special moments happen to me, I received a gift from my friend, Mark Kauder. This was totally unexpected, but deeply appreciated, Thank You again Mark.
Some of you know that I had hip replacement surgery in September and this was a Get Well gift, well, I Got Real Well when I had the chance to hold it and marvel at the design, scale, finish and craftsmanship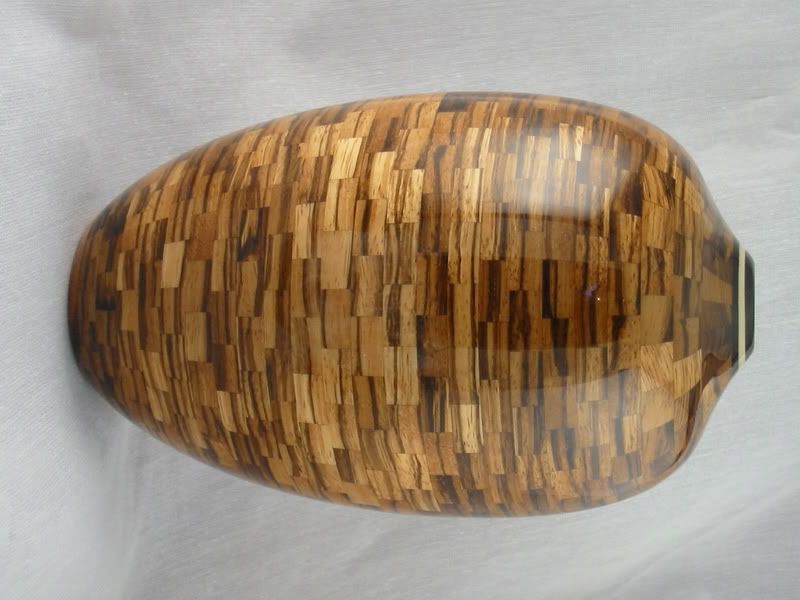 I wanted to share this turning with the rest of you as it is such an incredible work. As many here know Mark's signature work is not just segmented turning but also his incredible lacquer finishes. I also found out just how difficult as well it is to photograph compared to a pen.
This is zebra wood with what appears to me to be an ebony and holly collar.
Mark please post your detailed comments about this form, it is simply amazing to hold and know it is a gift of the heart, Thank You my friend,
Take care,
Jim
Messages In This Thread