Turning Archive 2007
Subject:
My Craft Show Set Up-Today
Jim Shaver - Oakville, Ontario
>Hi,
I am in the middle of a local two day craft show. I thought I'd take some pictures of my set up, these were made about 30 minutes before the doors opened.
My daughter is working with me again, we do a lot of shows together, I think she is getting some great experience speaking with the public, serving them and listening to their comments.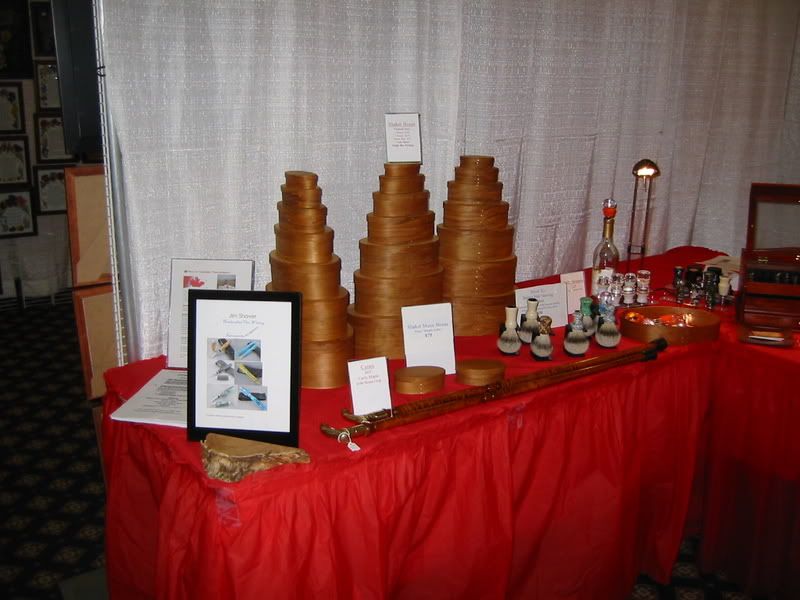 Some items other than pens, Shaker box sets, some shaving brushes, canes and Ruth Niles bottle stoppers.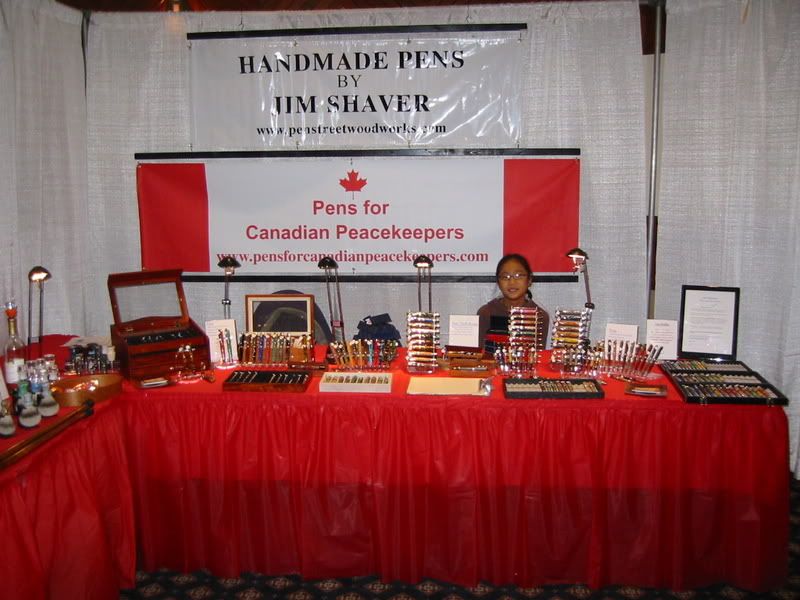 And pens of course... :-)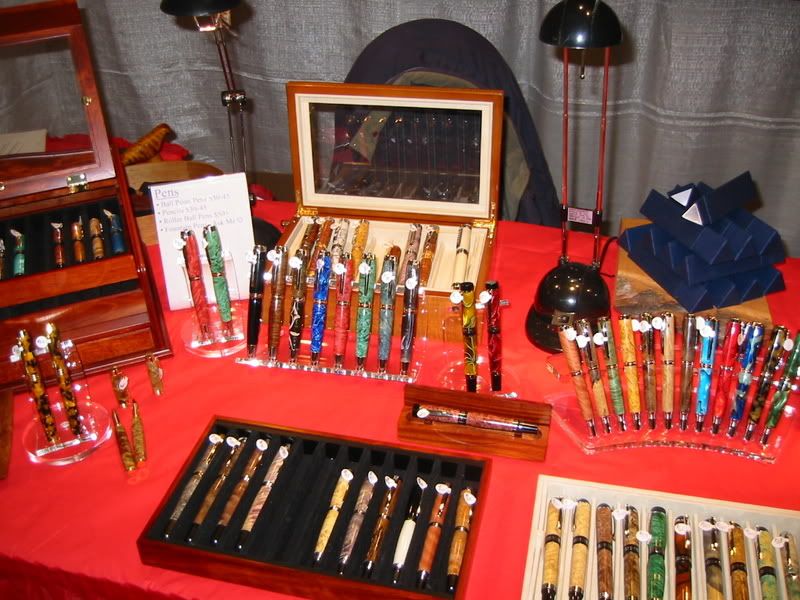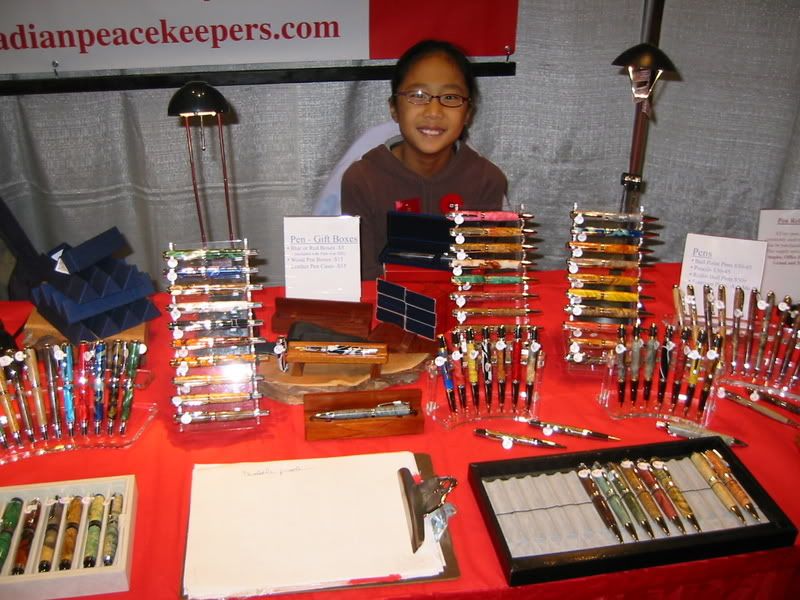 Sales were good today, here is hoping for more of the same tomorrow!
Critiques on my set up are welcomed.
Take care,
Jim
Messages In This Thread