Turning Archive 2007
Jennifer@Indy.USA
>I've been been making some of these lately and have found that other's really like them too. The went over pretty well at the OVWG Symposium and so I'm going to be making more. I have 14 in progress right now.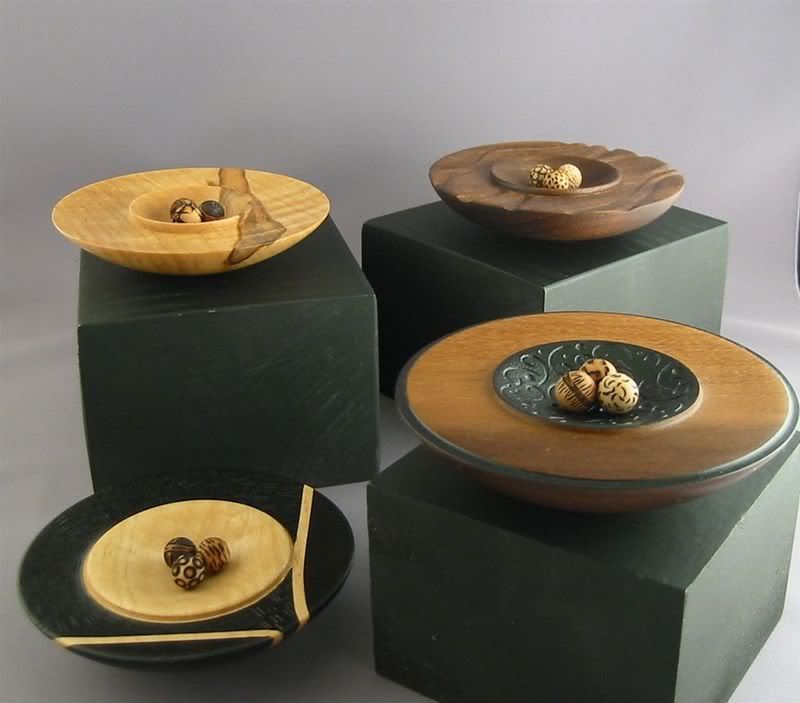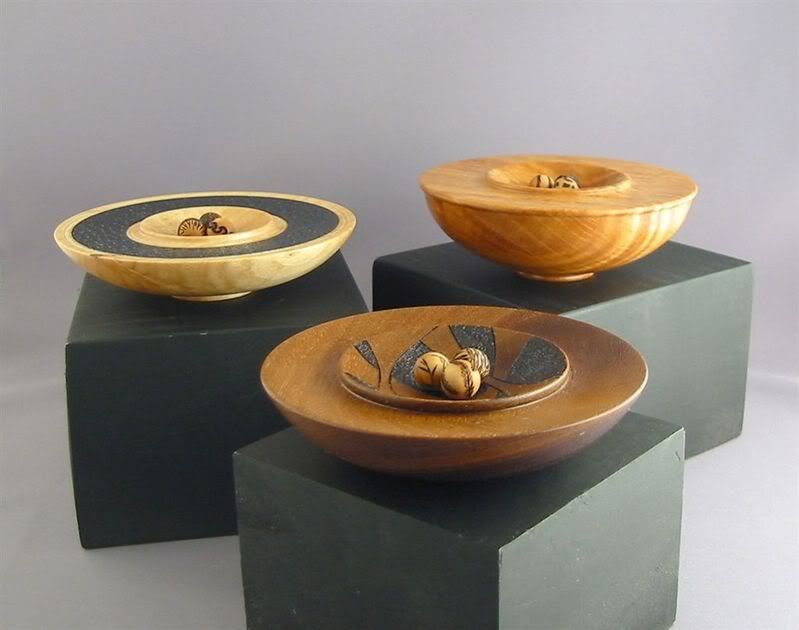 They are really fun to make and the perfect canvas for burning or carving and texturing. Lots of opportunities for design exploration. The three decorated spheres are there to represent the Three Wishes and hence the name. They are all around 3.5-4" diameter.
Thanks for looking :)
Jen