Turning Archive 2007
Jim Shaver - Oakville, Ontario
>Hi,
Hey bottle stoppers!
:-)

I love these Stainless Steel bottle stoppers from Ruth Niles.
Some acrylic blanks with a variety of 25 mm cabachons from Craft Supply and also a 20 mm pau shell from Fire Mountain Gems.
This one became what you see when my turning skills, turning tools and a mishap all came together for me at the same time to offer a new potential design...LOL
:-)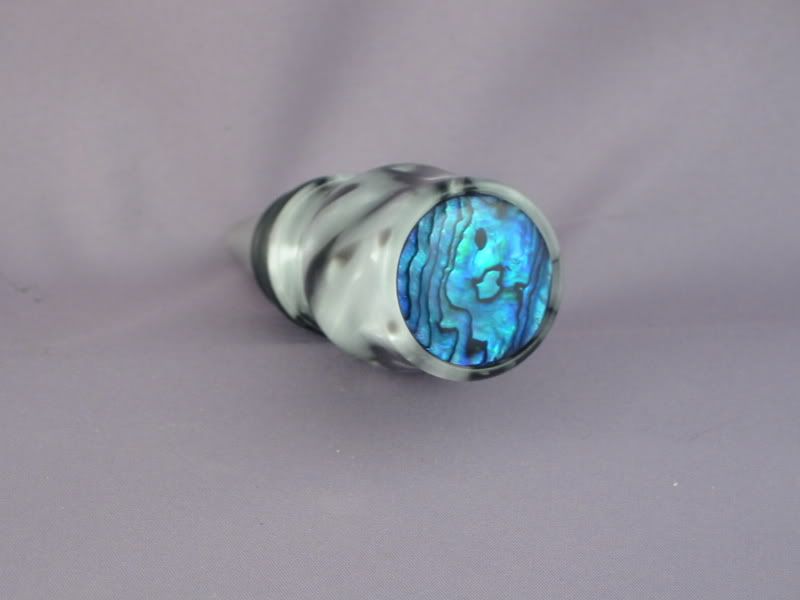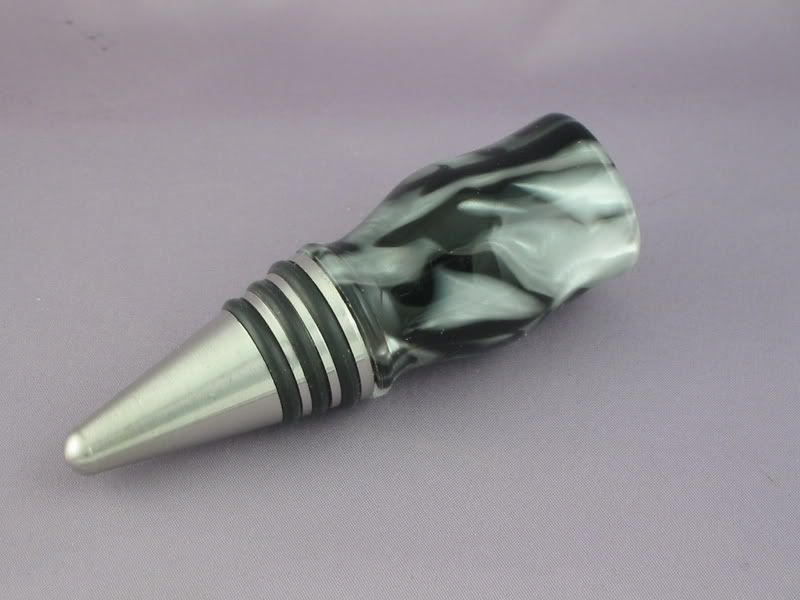 20 more to go!
Take care,
Jim