Turning Archive 2007
Subject:
New Stihl chainsaw. *PIC*
Curtis TX
>I don't post often but read all the time. I always enjoy reading your posts. I'll do my best to be a bit more active.
Here's what I've been up to. Thanks to the many posts on chainsaws I bought a Stihl MS 280 with a 20" bar. I used it to cut up this Osage Orange. The largest chuck (not in the photo) was 18-20 in diameter and 18" long. The saw performed wonderfully.
Curtis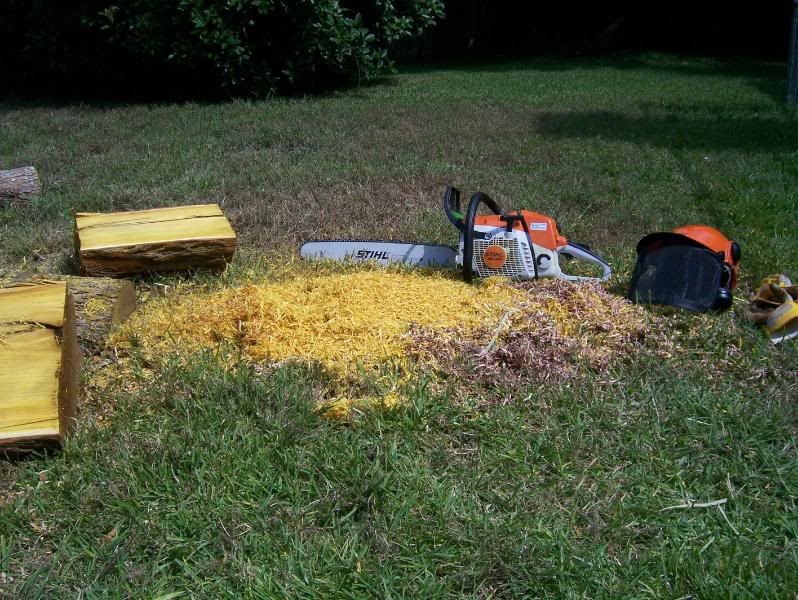 Messages In This Thread
New Stihl chainsaw. *PIC*