Turning Archive 2007
Jim Shaver - Oakville, Ontario
>Hi ,
I have been making a few pens to keep me busy these last few days, here are some of them.
These are sterling silver Churchill's. The are made with lucite from Pipe Maketrs Empourium in Phoenix.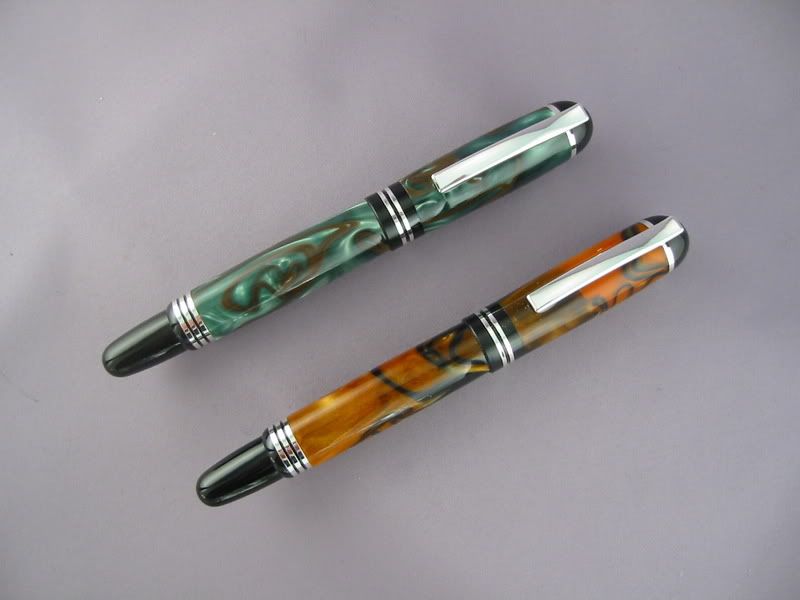 The lucite drills, turns and finishes like acrylic. They sell the lucite in 7/8 square by 18 inch long sticks.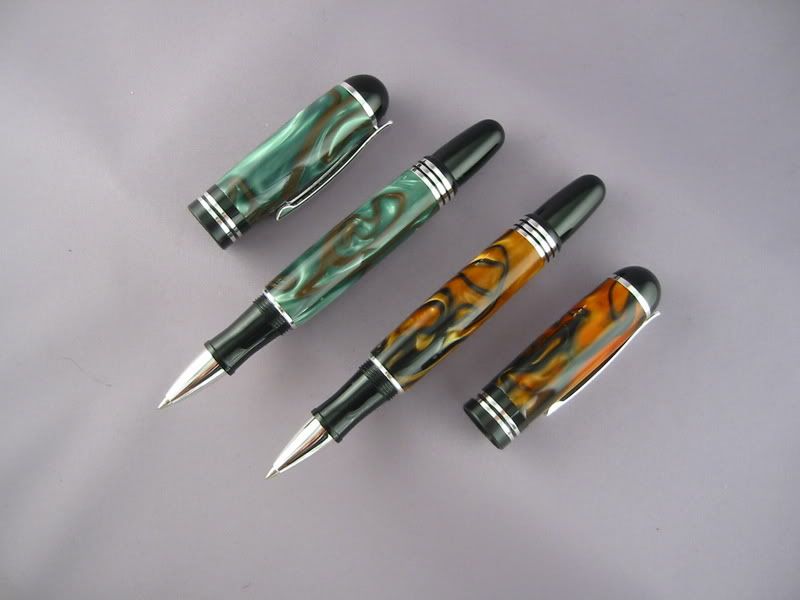 These are chrome Barons made with natural spalted box elder burls. Barons are hard to get outside of the US, but there is now a Canadian supplier I have been using called William Wood-Write, so these are really Canadian Barons, the wood is from him as well.
Take care,
Jim
Messages In This Thread