Turning Archive 2007
Jim Shaver - Oakville, Ontario
>Hi,
I made this Lotus pen as a Thank You for my friend Bill MacDonald. Last week Bill drove me to a an appointment at Hamilton General for an angiogram. Bill stayed with me all day and brought me home, it was a long day.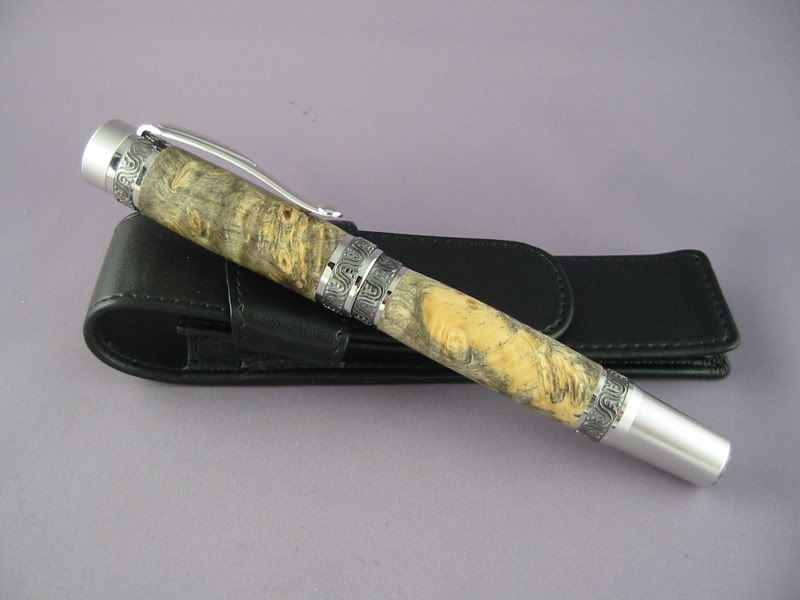 Bill is also a racing fan and loves to build F1 cars. This Lotus is one that Colin Chapman did not design (created Lotus in the early 60's), but I hope it's name sake will fit in with the others that he has built.
The pen is a Lotus, a buckeye burl body.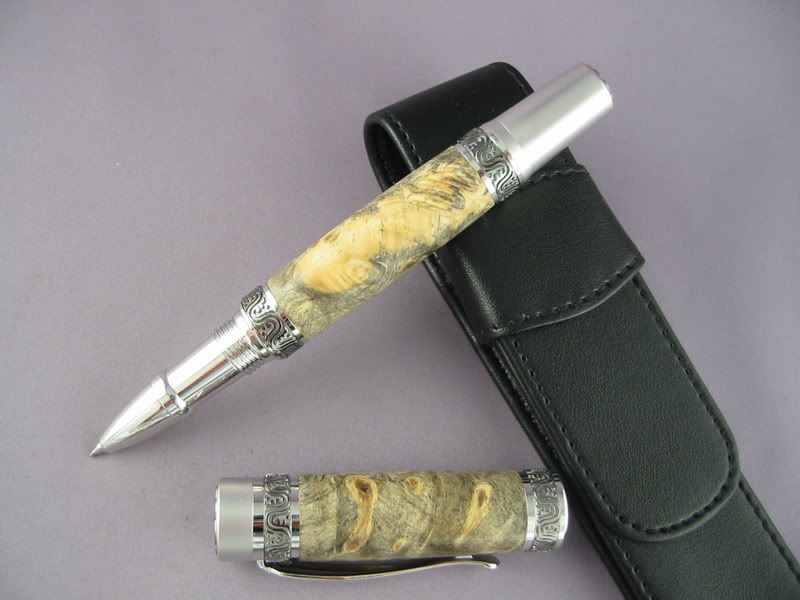 Bill used to frequent Badger Pond as some may remember, his other hobbies now include metal turning to make his own parts for his kit cars.
Again, Thank You Bill,
take care,
Jim
The angiogram went well.
Messages In This Thread