Turning Archive 2007
Jim Shaver - Oakville, Ontario
>Hi,
I have been making a few new pens. These are solid ended pens based on some Baron kit hardware, with a recessed clip.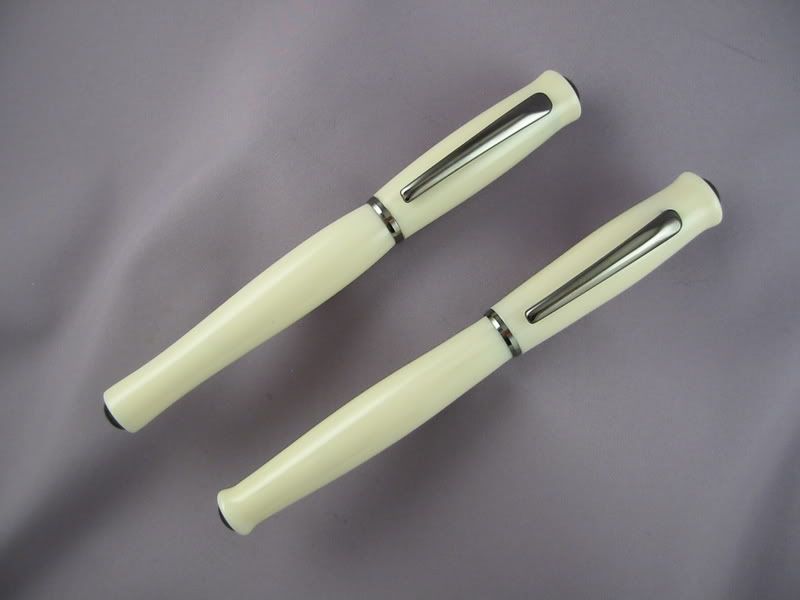 I have been using less and less of the kit hardware and experimenting with design, these are taking my pen making in a new direction.
The pens are made with Alternative Ivory (Craft Supply) and black onyx cabochons (Fire Mountain Gems).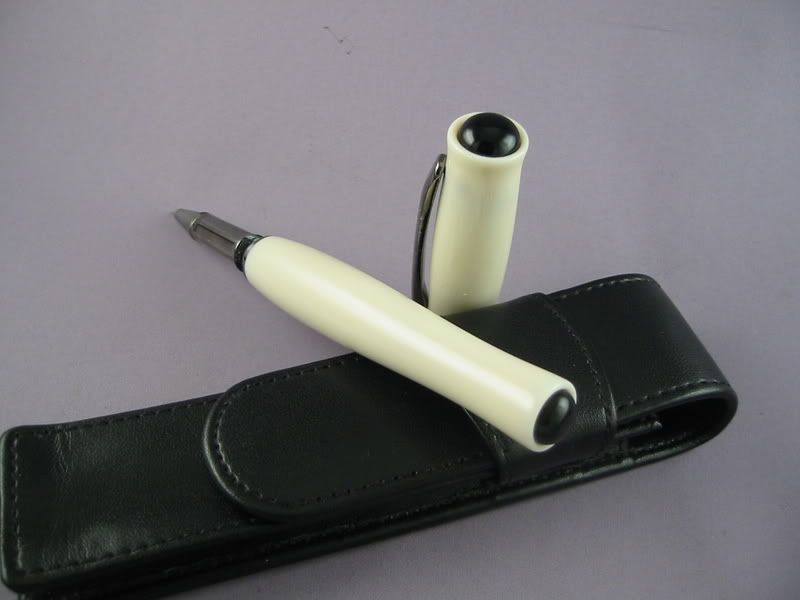 The finish is wet sanding with micromesh and Novus plastic polish.
Comments, critiques are all welcomed,
Take care,
Jim