Turning Archive 2007
Subject:
A Solid End Weekend
Jim Shaver - Oakville, Ontario
>I have been on a run of solid end pens lately, thought I'd share a few.
These are all made with Sterling Barons.
This is a stabilized spalted oak burl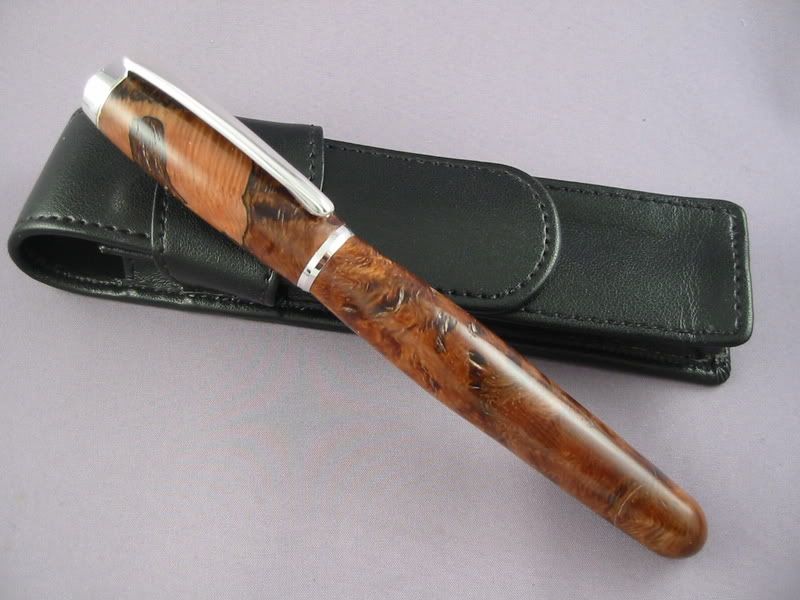 The blank had some natural voids, I decided to leave them, they add a natural look.
A black and white marble celluloid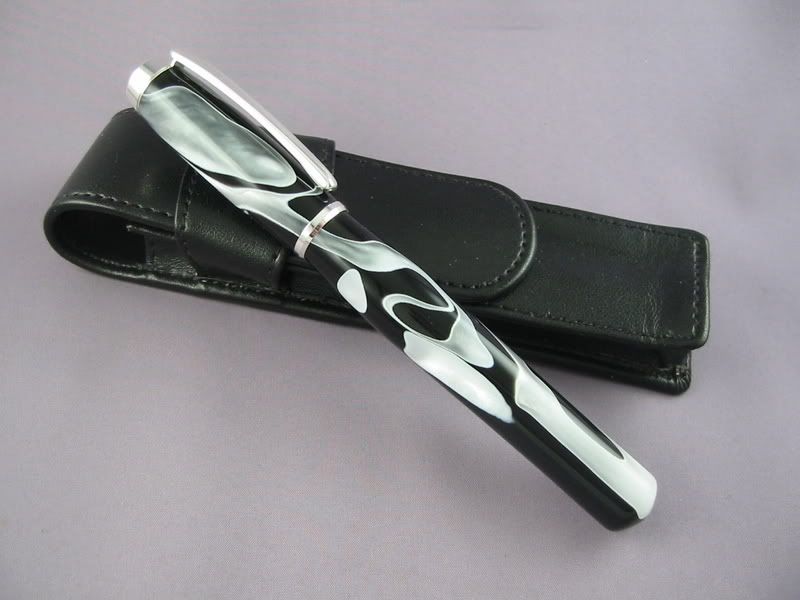 A gold marble celluloid with an amber cabochon

I really like this one, it looks better in hand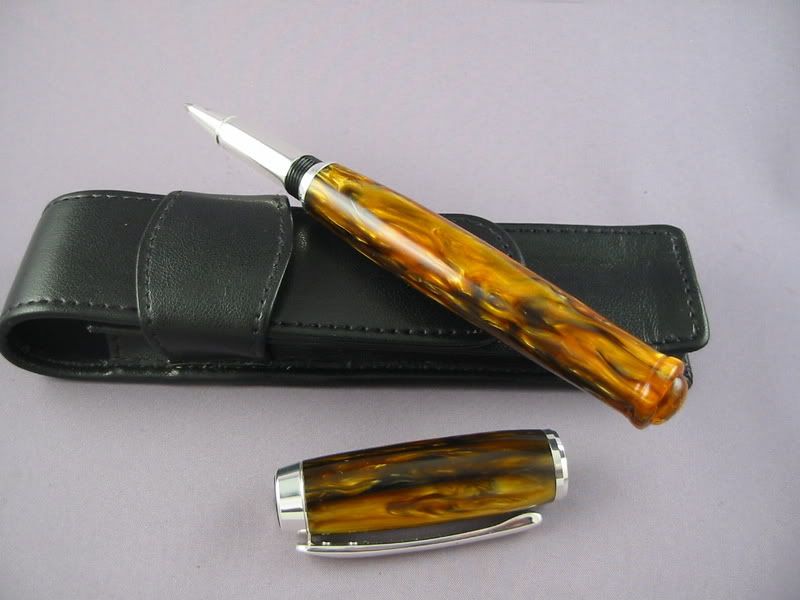 Critiques are welcomed
Take care,
Jim
Messages In This Thread