Turning Archive 2007
Jim Shaver - Oakville, Ontario
>Something New for me.
I have been turning two materials now for a few years that I really like, the alternate ivory from Craft Supply and the black acrylic from William Wood Write.
I had an idea on a design and tried it out today. Taking some inspiration from pens I have seen with cabochons I combined a few Barons with black acrylic caps and solid end alternate ivory.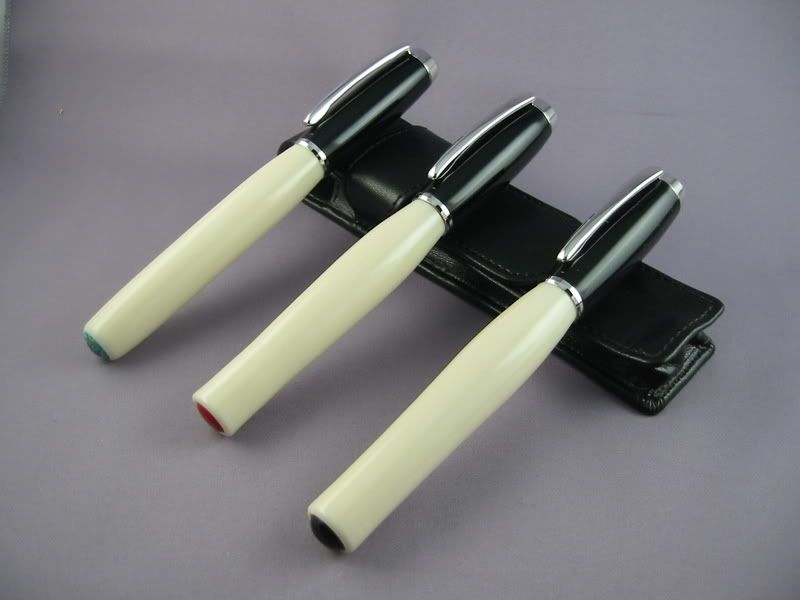 I used cabochons from Fire Mountain Gems, 10 mm black onyx, aquamarine and red coral.
I like the black onyx cabochon pen, I am not sure about the combinations of the other two, perhaps Trustone caps of similar colours.

Critiques are welcomed please.
I am taking these with me this week to Henderson Hospital, I am having my hip replaced and I hope to give them away to some kind unsuspecting care givers who help me.
Take care,
Jim