Turning Archive 2007
Jim Shaver - Oakville, Ontario
>Something different,
:-)
I guess I like turning functional work. These are some shaving brushes. The brushes are from sourced from a friend of mine, they are badger hair.
The handles are Trustone from Craft Supply, I used blocks sold as bottle stopper materials.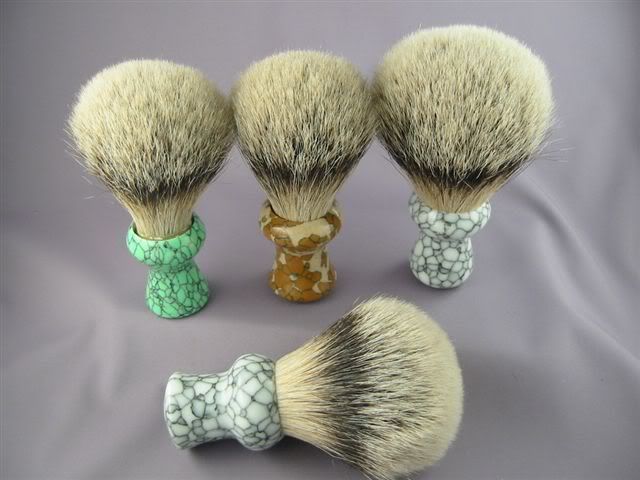 The finish is simply surface micro polishing with micromesh....Something different..
Comments and replies are all welcomed,
Take care,
Jim