Turning Archive 2007
Jim Shaver - Oakville, Ontario
>Well I am having fun on the lathe making functional turnings again.
Here is my latest cane,
Itís curly maple from the same wood that I used for my first one.
The handle is a stock item from Lee Valley
I like the idea of a small detail on the cane like this,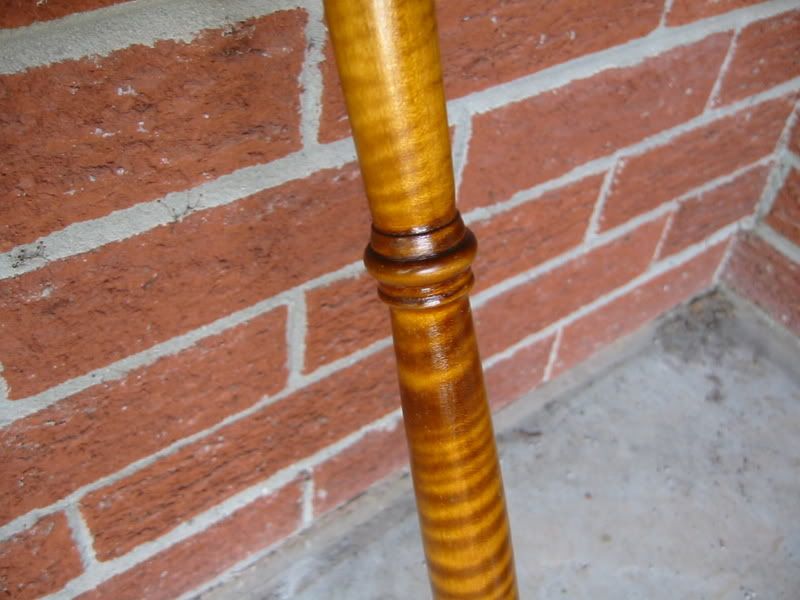 Again the cane is finished with the double aniline dye process I described in my first can post and a top coat of amber shellac.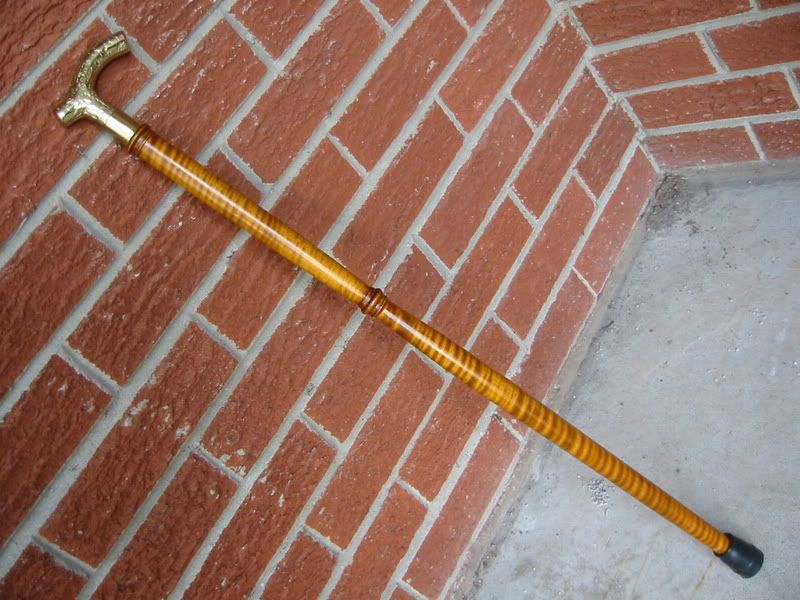 All comments are welcome
Take care,
Jim
Messages In This Thread