Turning Archive 2007
bowlman
>The new AC is from HD. Has 3 "power and loudness" settings ... low, intermittent and heavy duty.

The VFD and 2 HP AC motor (motor not pictured) are from dealerselectric.com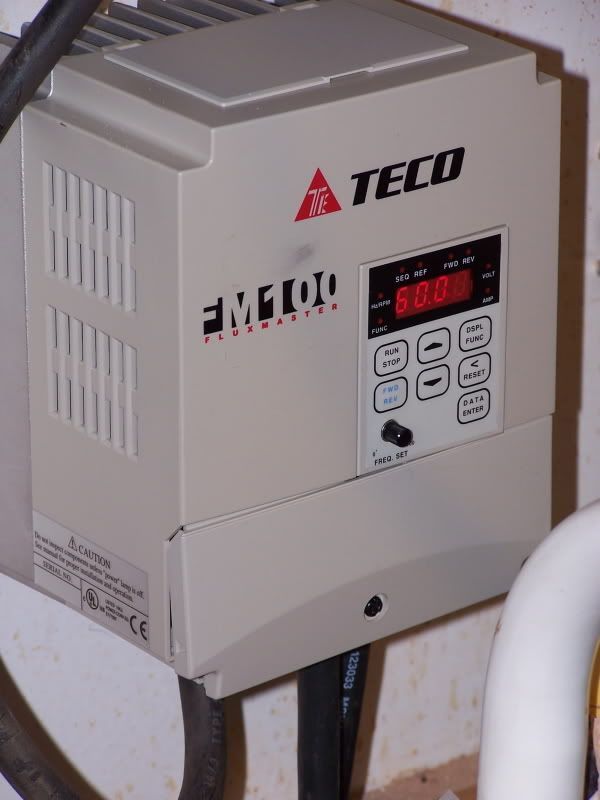 The surgical-electric-electronics team is composed of Al Crandall the Magnifient One (center), Bruce Wiseman the Mage of Electricity(right), and Ray Thompson the Grand High Poobah (left).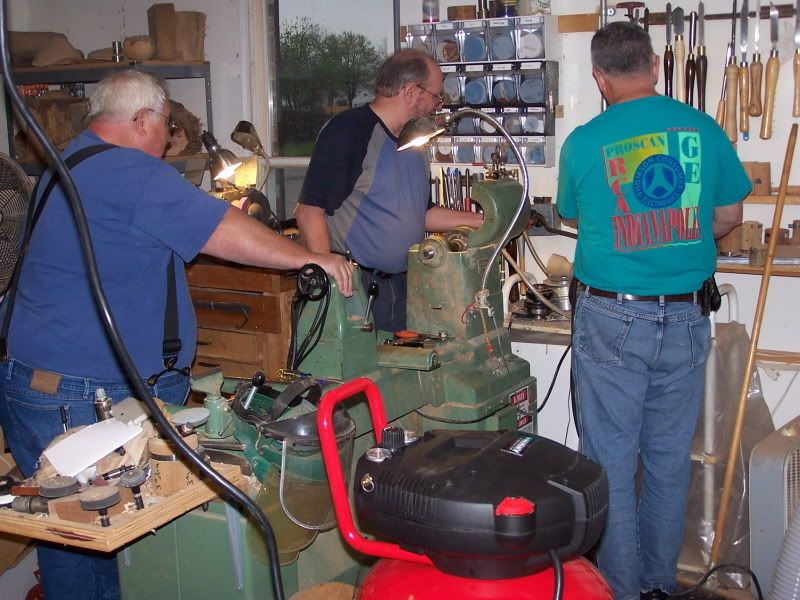 Brain Surgeons at work ... left to right, Al, Bruce, Ray.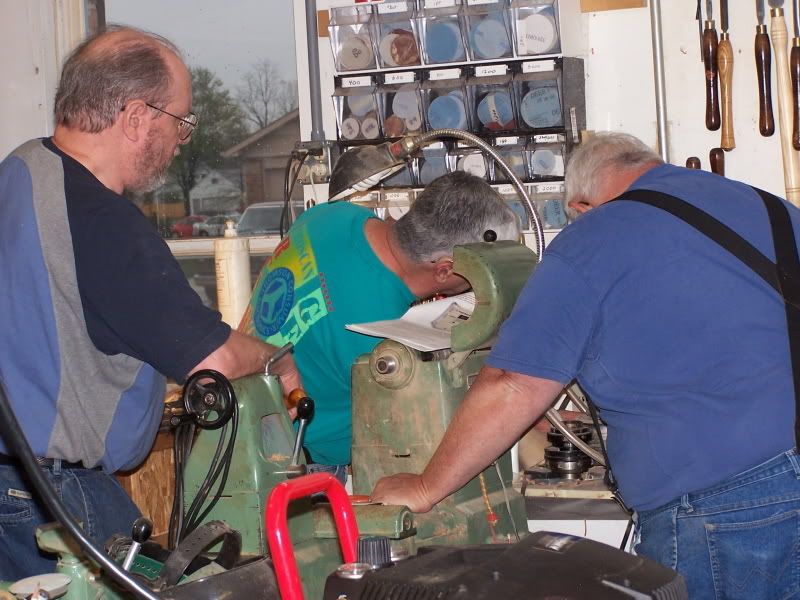 Thanks to them I am now the proud owner of a 25+ year old General with VFD, 2 HP, reverse, and soon to be added, a remote with pendant ala the OneWay system.
*Gloat*Gloat*Gloat*Gloat*Gloat*Gloat*Gloat*Gloat*Gloat*Gloat*Gloat*
Messages In This Thread