Turning Archive 2007
Subject:
Cactus Statesman
Jim Shaver - Oakville, Ontario
>Hi,
I am finally getting around to posting a Statesman roller ball pen I made with a resin casted cactus. I purchased the blank from a person who makes them by layering cactus ribs in the resin.
This one was clear and I painted the tube and the drilled hole with Testors Boot Black acrylic, two coats. I used epoxy to glue in the tubes.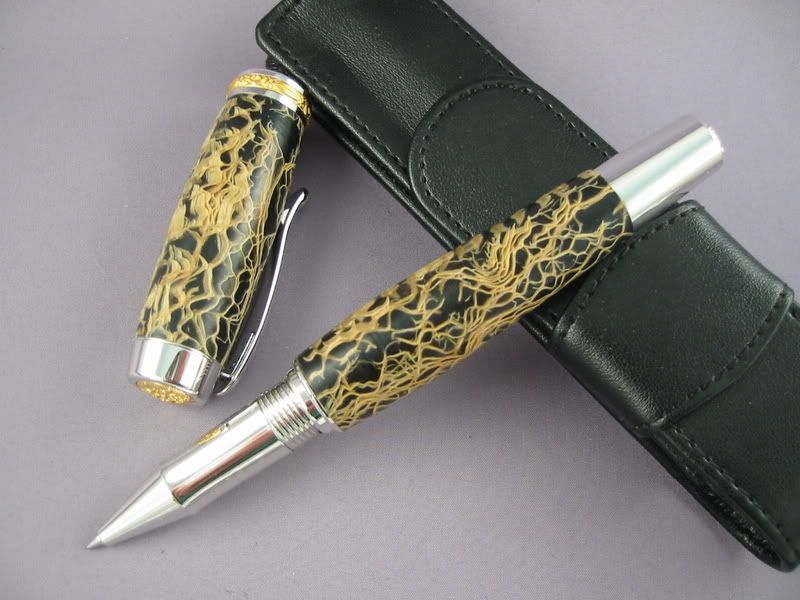 The blank turned very nicely and the surface has a slight textured feel in places where the cactus is near the surface.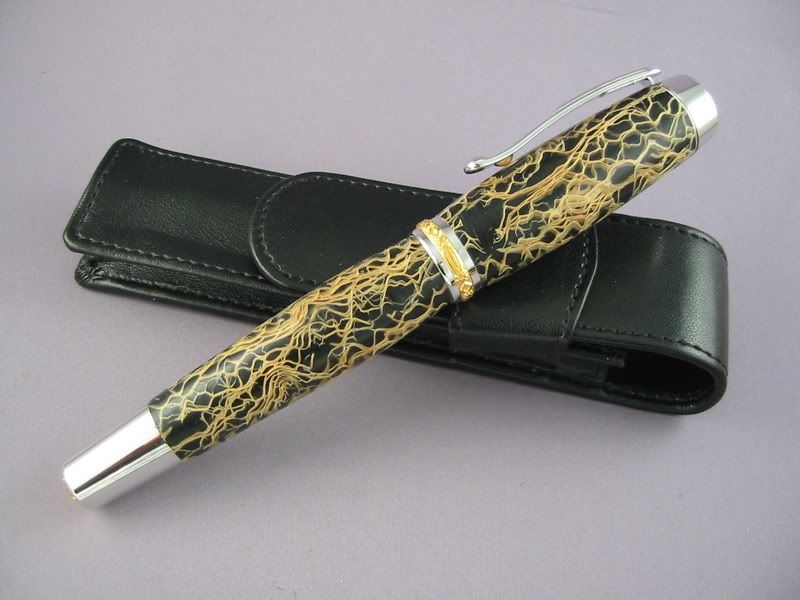 I finished the blank using MM and plastic polish.
Comments and critiques are all welcomed.
Take care,
Jim
Messages In This Thread