Turning Archive 2007
Subject:
A Pair of Curly Maple's
Jim Shaver - Oakville, Ontario
>Hi,
These are a pen and pencil set, Jr Gentlemenís from Craft Supply.
The wood is a stabilized curly maple, finished using mirco sanding and plastic polish, then a coat of Lee Valley conservators wax.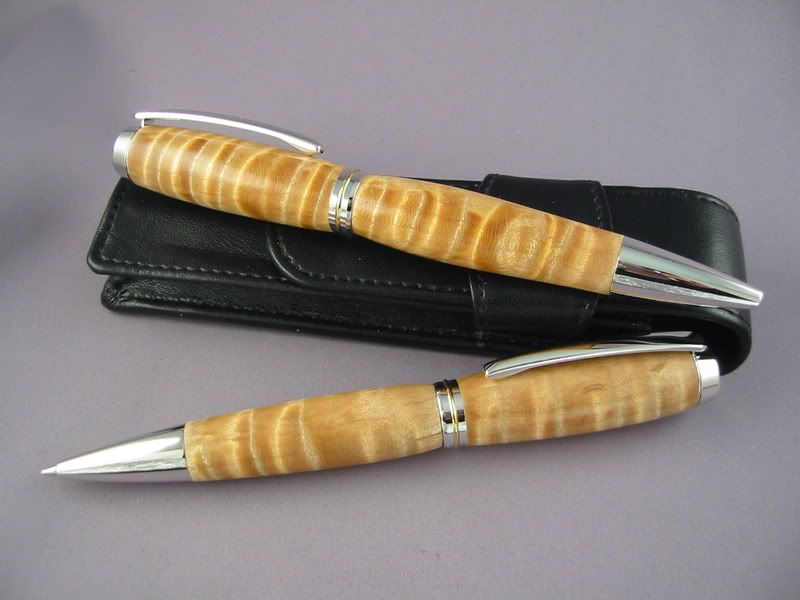 I love working with figured woods!
Comments and critiques are always welcomed,
Take care,
Jim
Messages In This Thread
A Pair of Curly Maple's