Turning Archive 2007
Subject:
Beaded Cherry Bowl *PIC*
Neal Addy
>This bowl was about 9" tall before I sat on it...
OK, kidding. This was just turned for the novelty factor. Kinda fun to do, though. The beads were done with a skew.
Cherry. 5-1/4" x 3". Finished with Seal-A-Cell and buffed.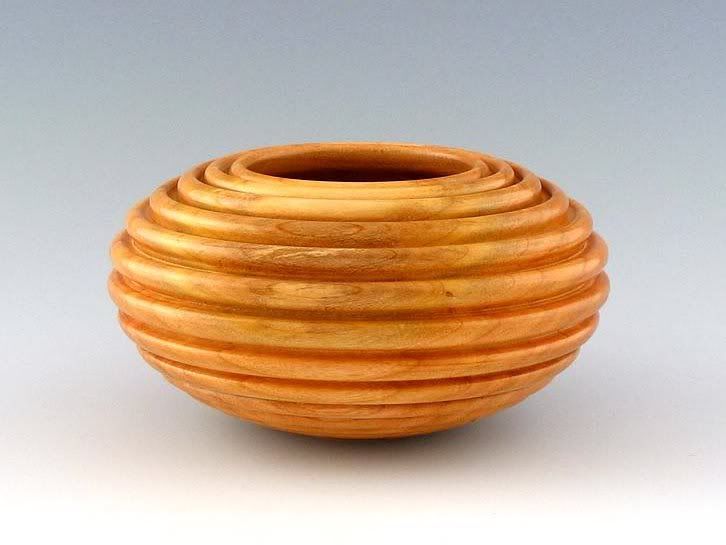 Messages In This Thread
Beaded Cherry Bowl *PIC*