Turning Archive 2007
Jim Shaver - Oakville, Ontario
>Hi,
Here is a recent Imperial roller ball pen that came off my lathe. The wood is a stabilized box elder burl (AS).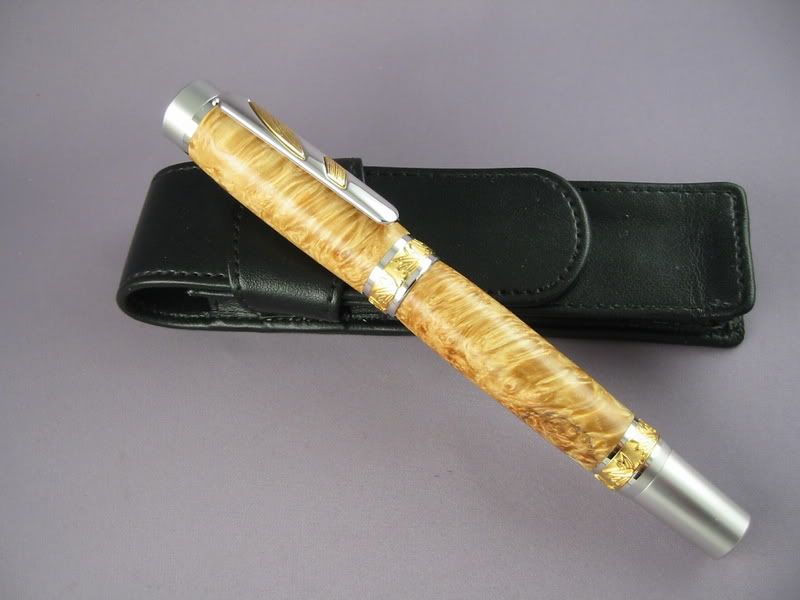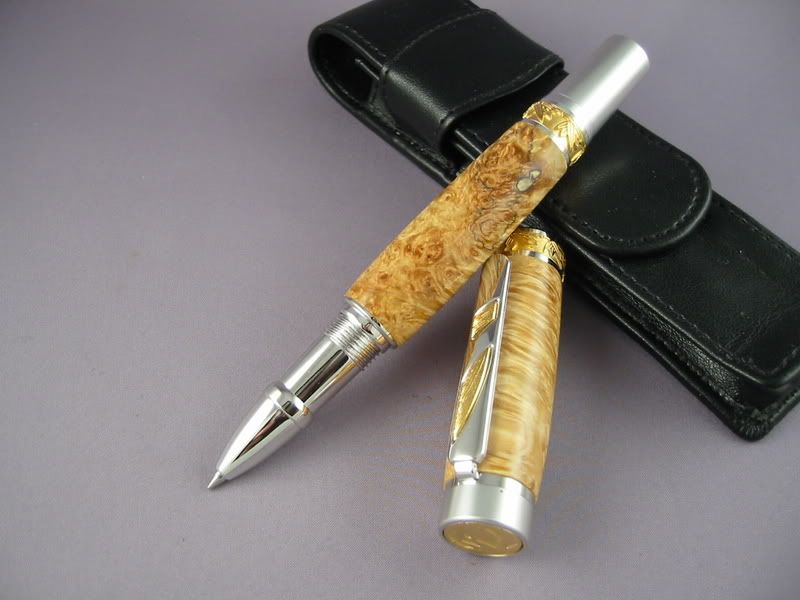 My finish is a simple process of wet sanding with Abralon and Micromesh, then a plastic scratch remover and LV Conservators wax.

The kit is from Craft Supply USA, they sell some incredible kits!
Comments and critiques are welcome as always.
Take care,
Jim
Messages In This Thread