Turning Archive 2007
Subject:
Streamline Pens, pic
Jim Shaver Oakville, Ont.
>Hi,
One of my frustrations as a pen maker has been finding a pen in the 7mm slim line category that I think suits my style of pen making. I know many people like the traditional slim line but I have not found it to my liking.
As a seller of my work I have also seen the need for a slim pen that looks just right. I think I have finally found the kit that works for me. A few weeks ago I was in the Burlington Lee Valley and I noticed a pen kit called the Streamline. I had not seen it before and I liked the look.
With a show coming in a week I bought 10 kits and decided I will see how they do.
So here is the result of today's turning.
These are Flat Top Streamlines
[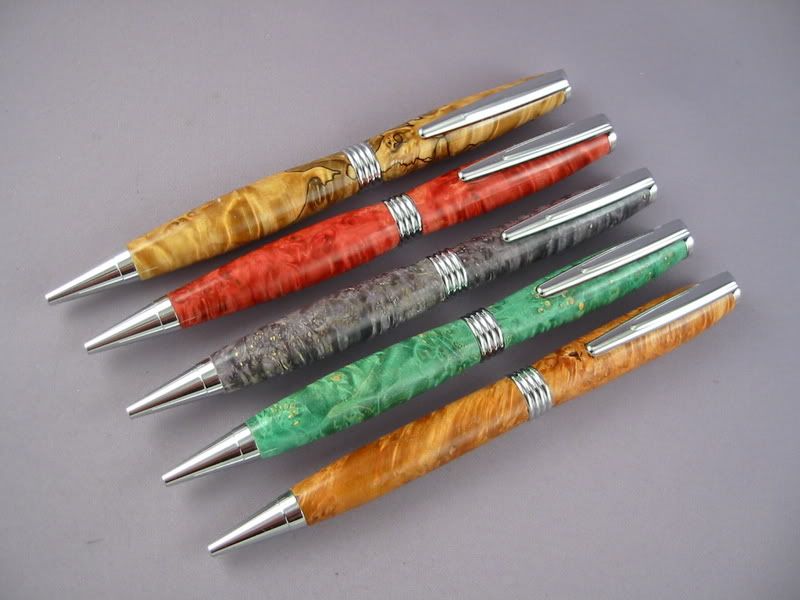 They are all stabilized box elder burls, spalted, red, black, green and brown
These are the Round Top Streamlines,


They are a variety of colours of stabilized box elder burls and a spalted oak.
I am really happy with the size and appearance of these pens, I think they will do well
Take care,
Jim