Turning Archive 2007
Subject:
Advanced Pen Turning Class
Jim Shaver Oakville, Ont.
>Hi,
This weekend I taught an advanced pen turning class at the Lee Valley Burlington store. The class was a Friday evening/all day Saturday class. The intent of the class was to allow the students a chance to turn pen kits and materials that were new to them. The class was full, 7 students with a variety of experience from never turning a pen, to turning a few, to one student who had 40 pens under his belt.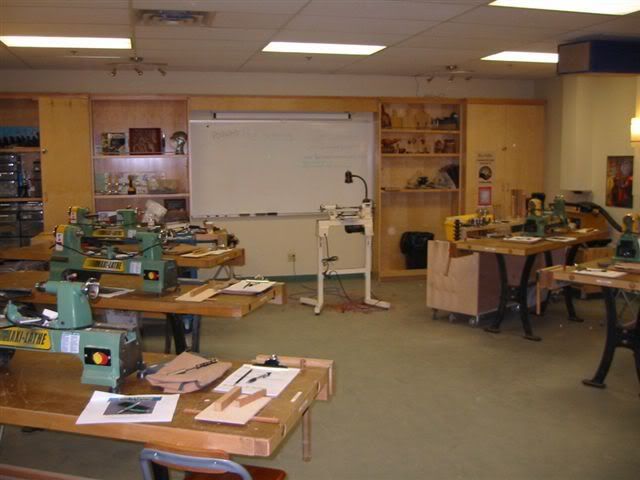 On Friday evening I went through a discussion on pen design, hardware and material option, discussing what works and what can be added to a design to compliment the look of a pen. We then shared our thoughts and ideas on making a custom pen that went beyond the control of the hardware. I turned two pens Friday night to show both options to the class of what we would do on Saturday.
Saturday morning we turned an El Grande pen, a new challenge for every one, a capped pen with an acrylic pen body, one student chose a stabilized maple.

In the afternoon we turned our custom pens, I turned two pens at the lunch break to illustrate the opportunities for a custom pen, one of the popular ones being a design made famous by Ed Davidson (Yoyo Spin). Ed is known for a large twist pen design that uses rubber plumbing O Rings for a finger grip and it was the most popular choice. One student made a slim line pen following along the lines of a picture I shared of one of Russ Fairfield's pens, she used a desert iron wood.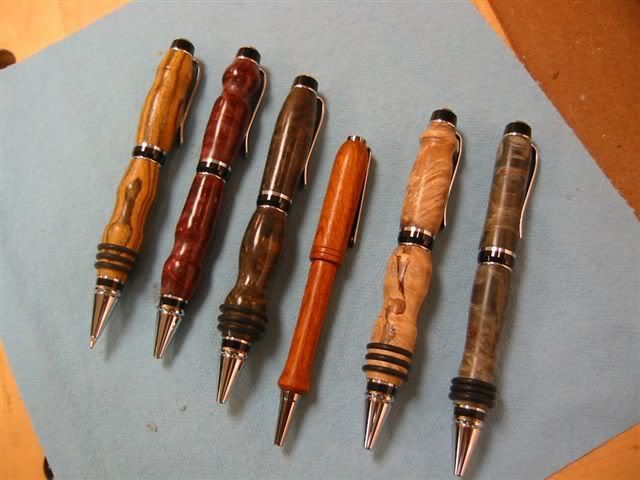 Again it was a bust day yesterday, finding many opportunities for teaching moments and utilizing a lot of opportunities to demonstrate some of my learnt repair methods. The students were great, all very patient and helpful.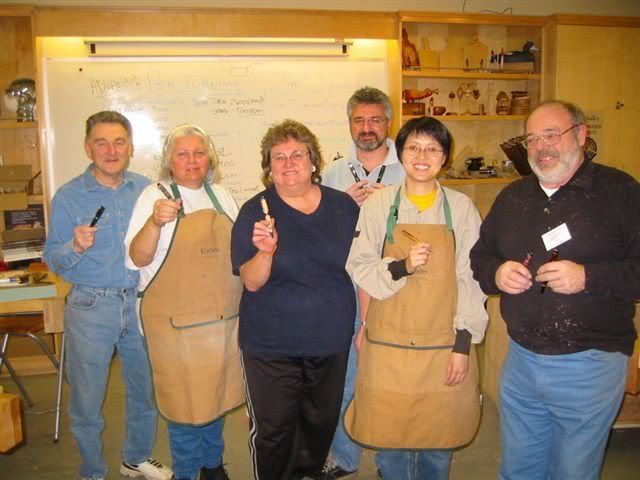 I drove home pretty happy with my reflections of the days events and the class, sat down on the family room chesterfield and enjoyed an evening watching hockey and knowing that all went well.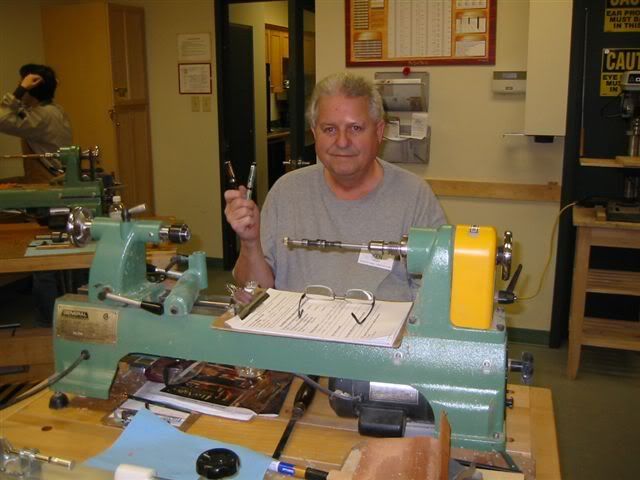 Teaching a skill you enjoy is a great opportunity to not only spend some time working with and meeting new people but it is also a way to allow others to feel they have accomplished something special….the best feed back I could hear in the class was that several students were going to go out and buy a lathe and get more involved…That feeling is priceless.
My Thanks to the staff at the Burlington Lee Valley store, special thanks to Syl.
Take care,
Jim
Messages In This Thread
Advanced Pen Turning Class