Turning Archive 2007
Subject:
Look Out! It's the Giant Red Ant *PIC*
ChuckS
>I finally had a chance to play.
Here is a red ant, made by pretty much following the plans of David Reed Smith in Woodturning Design.
Boring pc of maple with red dye & oil. Sanded with misc bits of sandpaper-- Who took my stash?????
ChuckS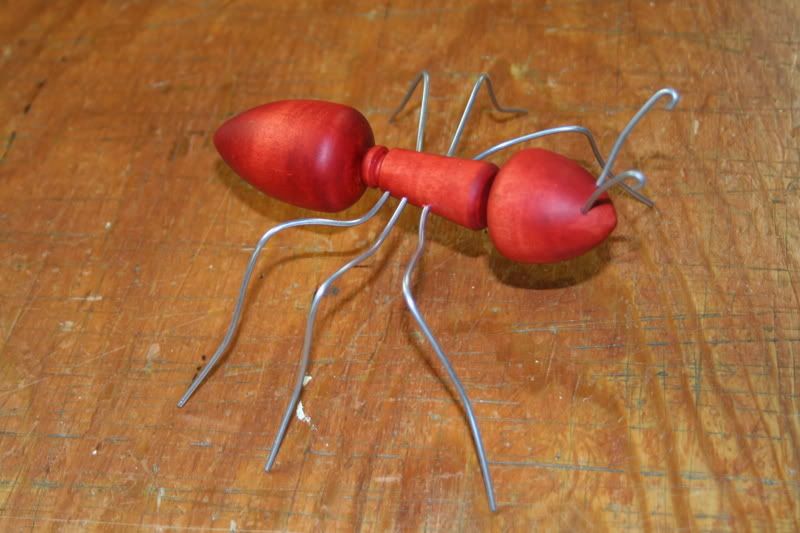 Messages In This Thread
Look Out! It's the Giant Red Ant *PIC*