Turning Archive 2006
Jim Shaver Oakville, Ont.
>Hi,
I have pen turning quite a bit lately. I have been at two craft shows in the last few weeks, these are some pens I felt that I wanted to share.
This is an ebony Statesman pen. I had some problems turning ebony earlier on another pen, it blew up after the pen was done. This is some very dry ebony given to me by Konrad Sauer. I have a good feeling this one is staying in one piece!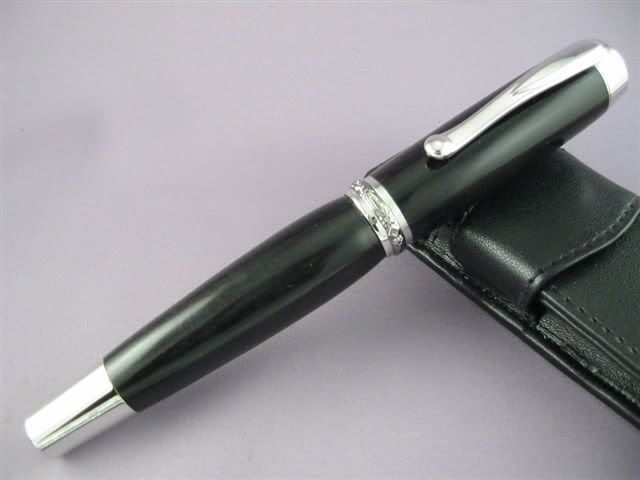 The following pen is another pen in turquoise Tru Stone. I have had a lot of demand for pens in this material, it really has a unique look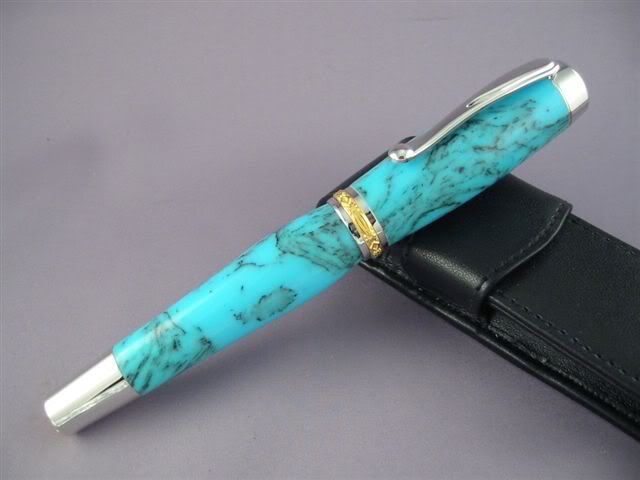 This is another Statesman pen made with a Tru Stone called White Web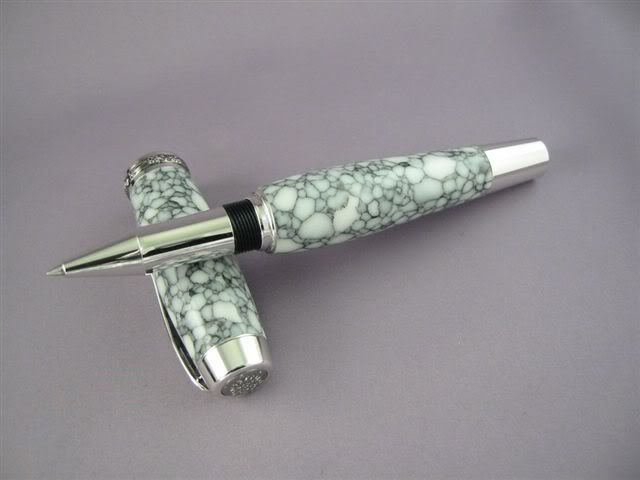 Thanks for looking, all critiques are welcome.
My favorite is the ebony by the way..
Take care,
Jim
Messages In This Thread