Turning Archive 2006
Subject:
Some Junior Emporer 's
Jim Shaver Oakville, Ont.
>Hi,
I finally got to turn and complete some Junior Emporer pen kits I got this summer from Craft Supply USA.
One of the challenges with a kit that has a strong hardware presence is finding a blank that compliments these great kits without distracting from the over all look, you know, works with the hardware and makes it a winner!!
Anyway, I took a look at a few materials that I thought would work, a Red Jasper Tru Stone and a black acrylic.
This is the Red Jasper, it has a hint of black veining in it that I like
The black acrylic is a nice look that fits here in my mind.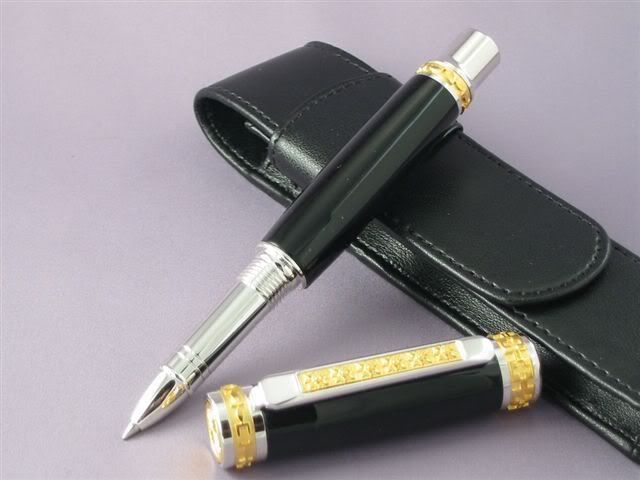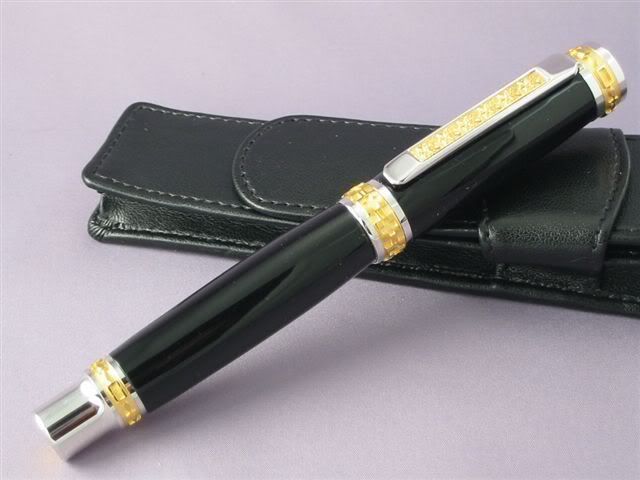 I like this kit, I have another one in work right now in Blue Lapis Tru Stone, itís looking good as well.
Please feel free to offer your thoughts and critiques.
Take care,
Jim
Messages In This Thread