Turning Archive 2006
Jim Shaver Oakville, Ont.
>Hi,
Yeah, Iím back at making pens, craft shows are coming!!!
This is a new material for me, itís from Craft Supply. This is called Tru Stone and the flavour is turquoise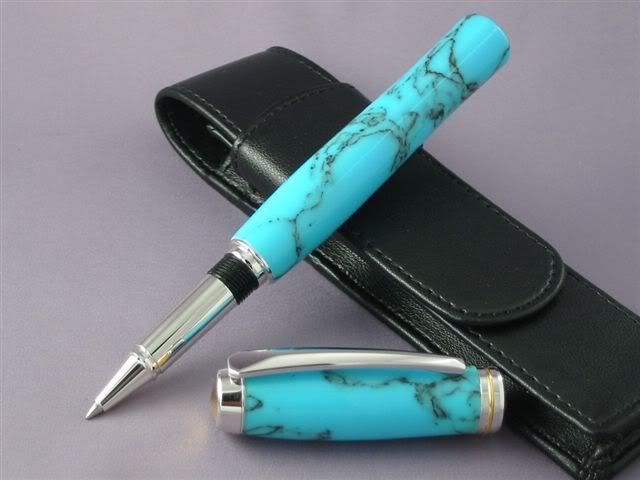 The material drilled and turned very nicely, I am anxious to try some more of their assortments of the same materials.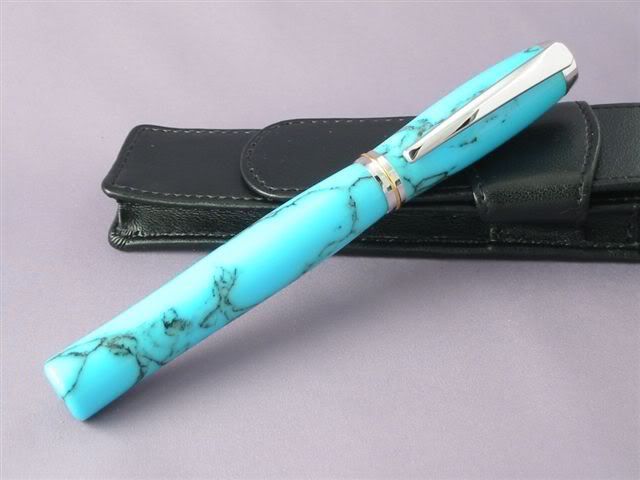 The pen is a Junior Gent from CSUSA as well.
Take care,
Jim
Messages In This Thread