Turning Archive 2006
Subject:
Artist Pencil *PIC*
Jim Shaver Oakville, Ont.
>Hi,
It's been awhile since I turning a writing instrument, here is something new for me. This is what is called an arist pencil, the kit is from Craft Supply USA.
The pencil body is a stabilized buck eye burl. The kits is simple, the shape not too controlled by the hardware. It feels great in your hand, but I might be making too many of these, but they do look nice.
Take care,
Jim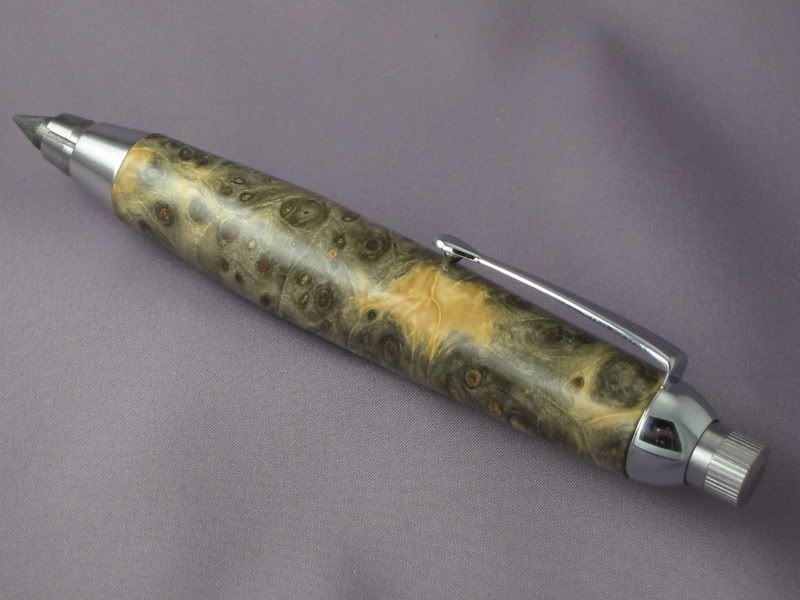 Messages In This Thread