Turning Archive 2006
Subject:
AAW Auction Contribution
Jim Shaver Oakville, Ont.
>Hi,
Itís been awhile but I thought Iíd post my contribution to the AAW auction held the Friday night of the symposium.
This is an amboyna burl on a gold Emperors fountain pen.
The kit is from Craft Supply USA
The stabilized blank is from Arizona Silhouette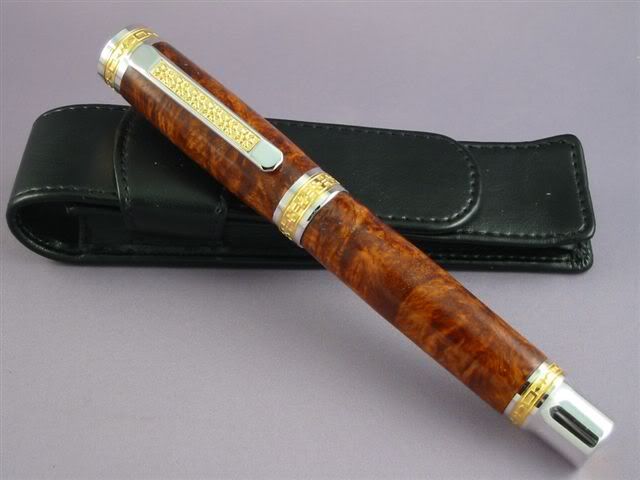 I made an African mahogany stand for the pen as well, it was a nice way to display the pen and will make a great desk holder fopr the pen.
You can also see in this image from the AAW a few other items, Jenniferís auction contribution and the collaboration donation we did together.
Thanks for looking,
Take care
Jim
Messages In This Thread