Turning Archive 2006
Subject:
Black Wood Surprise!! - Pics
Jim Shaver - Oakville, Ontario
>Hello,
I made these two pens this week, out of black woods. This is the first time I have turned either species and it was with pleasure to do so as these pens are also gifts to two very deserving people.
This is an African Blackwood, it was filled with more interesting grain than I anticipated it might have.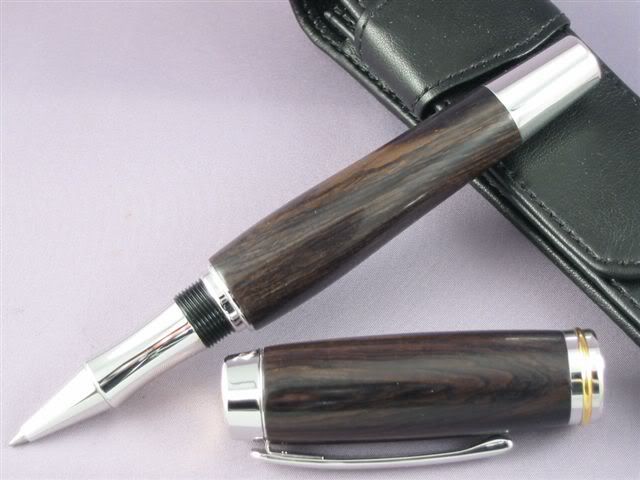 The pen is a platinum Gentlemenís roller ball. It was finished with micromesh down to 12,000 and then buffed out with conservators wax.
The following pen was made with some Gaboon ebony.
The pen kit is a Statesman roller ball, both kit from Craft Supply USA. It was finished the same way as was the African Blackwood.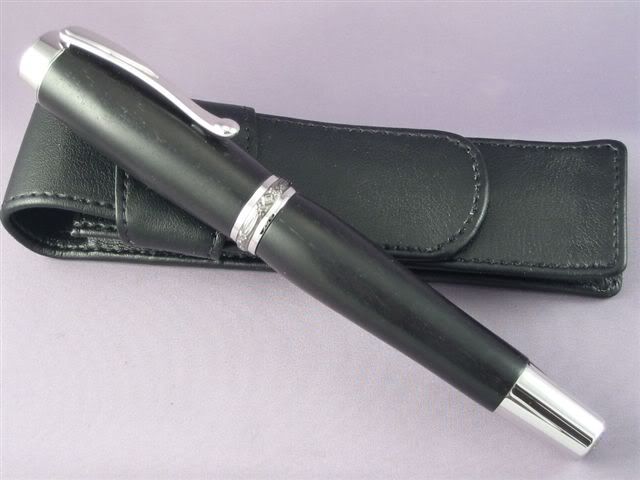 With both pens I took my time over several nights, I honed and sharpened my skew several times per turning and I did save the shavings from the ebony (have you seen the price of it lately!)
Anyway, the recipients have no idea what is coming, so the surprise is even more special that way! Shhhhhhhhhhhhhhhhhhh!!
:-)
Thanks for viewing,
Take care,
Jim
Messages In This Thread
Black Wood Surprise!! - Pics