Turning Archive 2006
Subject:
Black Rose, pics
Jim Shaver - Oakville, Ontario
>Hello,
Iím having fun with pin chucks and exploring design with solid pens. This is one I made last night, the blank is a Lucite called black rose. I have been buying this Lucite from PipeMakers Emporium in Phoenix Az, as have some other pen turners as well. This one has a dense black with a blend of red to it, great for not showing a tube inside.
The material is on a junior gentlemenís platinum roller ball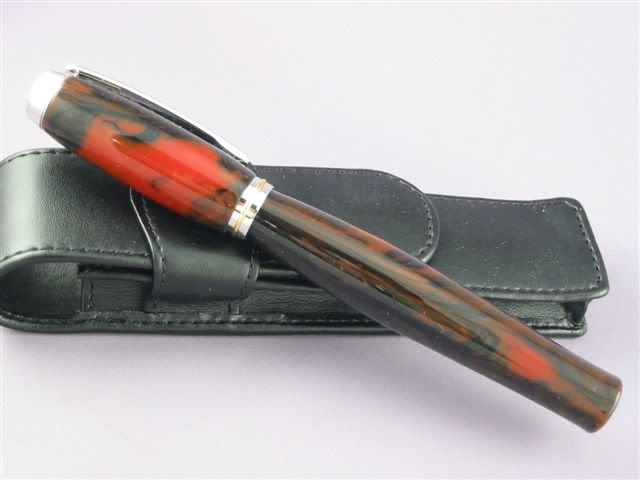 I am having fun making theseÖitís a better test of hand skill and allows design to be a function of the over all shape. I have been inspired by some other pen makers so this shape is not original, but itís got potential I think.
Itís not that easy to get the static dust off the pen as you can see either, I cleaned this one a few timesÖmissed a few.
Thanks for viewing,
Take care,
Jim
Messages In This Thread