Turning Archive 2006
Subject:
Imperial and Lotus Pens
Jim Shaver Oakville, Ont.
>Hi,
Well I'm in full pen season, I have about 80 in work right now for some coming craft shows. So I'll try to keep these posts to a minimum, but pens are defiantly an addiction!!
These are the most expensive pen kits for me, both from the elite selection of kits sold by Craft Supply USA.
This is a Lotus design, 22k Gold fountain pen. It's a little heavy on the hardware factor.

The pen is finished with a Tru-Stone Red Japser.

This is called a 22K gold Imperial roller ball pen.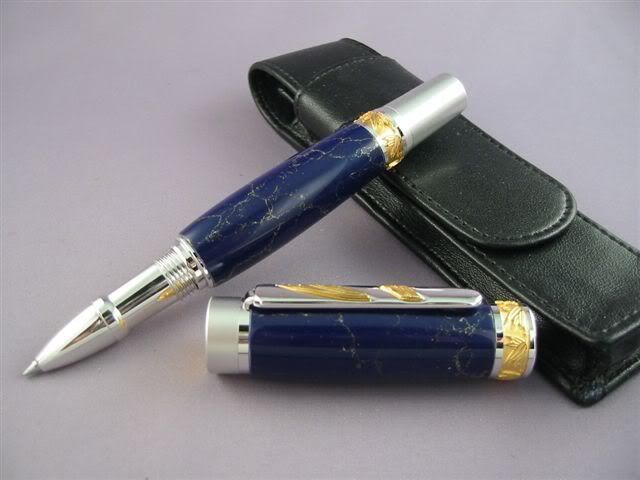 I finished it with a Blue Lapis Tru-Stone pen blank, it has traces of gold viening it that looks great.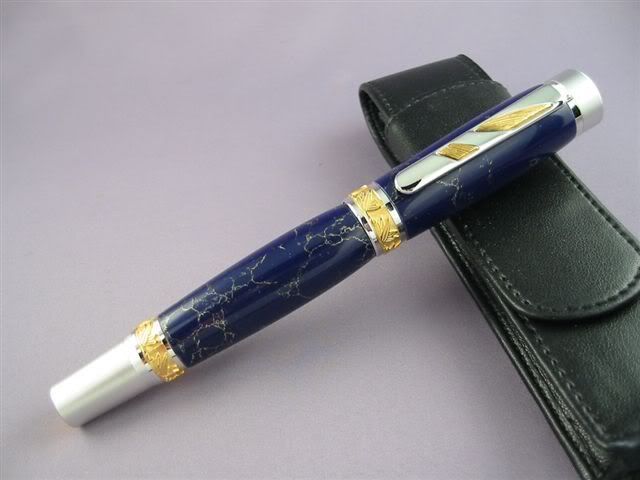 This material was very hard on my turning tools, I was constantly re honing and re sharpening. I need to turn some wood pen blanks, I miss that clean crisp sound.
Both pens are high on the "Bling Bling" factor, here's hoping that they both bring some "Ching Ching"!
:-)
Take care,
Jim