Hand Tools Archive 2008
Subject:
Adding UHMW to a shoot board
Dominic in Buck's County PA
>Hi gang,
While cleaning up the shop over the past weekend I came across this sheet of UHMW (or is it UHMV?...whatever!) that I purchased from PeachTree USA several years back. It was meant as a face for a tablesaw jig that never got made. It fell behind some boards and was forgotten until this weekend.
I took one look at it and then my shoot board and decided it was time for a retrofit. I cut it to size and countersunk (8) holes for brass screws.
I had a chance to use this while I was making some tool hangers for my tool cabinet. It worked even better than I had hoped. My LN#9 glides right over it like it was on ice!
Thanks for viewing!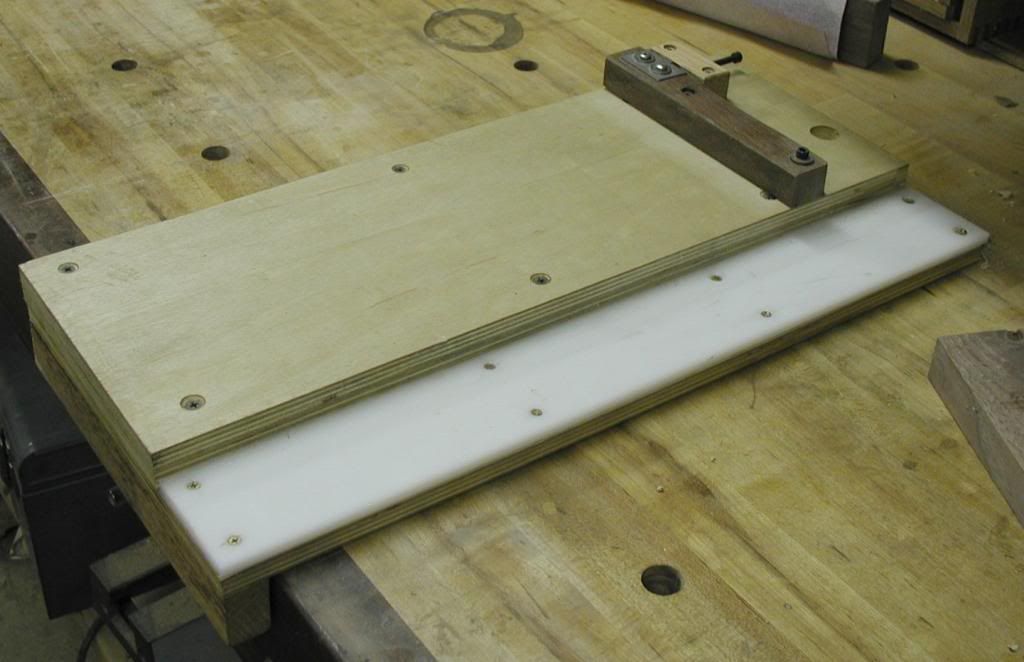 See ya around,
Dominic
Messages In This Thread
Adding UHMW to a shoot board