Hand Tools Archive 2007
Subject:
How Simple Can It Get?
Jim Shaver Oakville, Ont.
>Hi,
Well that's what my simple mind thought...9 years ago this was my first set of hand cut DT's. I measured marked and cut....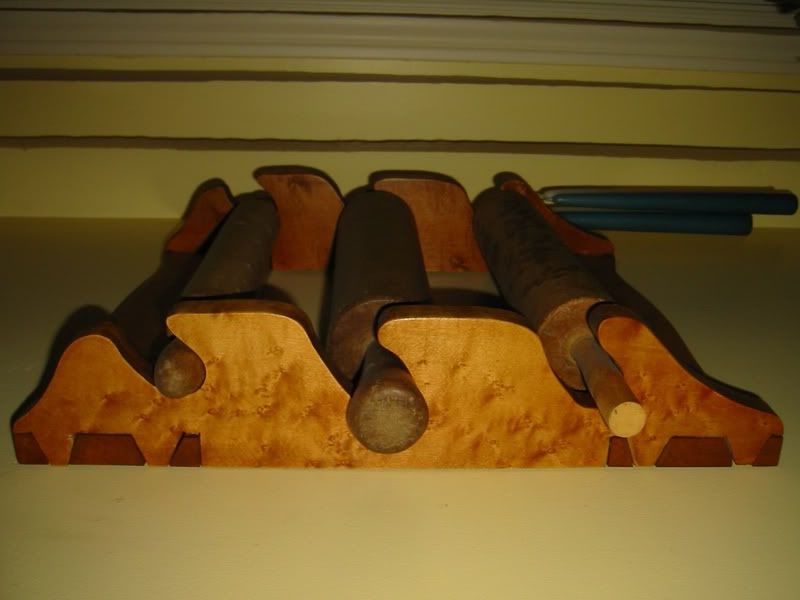 Problem was I didn't mark the waste....go figure, nothing a few #8 Robertston Screws couldn't solve.....
:-)
Just a simple joint..
Take care,
Jim