Hand Tools Archive
Subject:
Re: Where I strive for perfect
Derek Cohen (in Perth, Australia)
It begins with fitting the front and back to the drawer opening in the case. Be it a rectangle (yea), parallelogram, trapezoid or whatever, I fit the drawer front to what the case presents me with for an opening. Fitting is accomplished a shaving at a time with jack plane and shooting plane. I want a uniform 1/32 total +/- on the ends and a variable amount on top depending on the height of the drawer.
Bill, I do not wait for the drawer to be built, and then plane it to fit it to the drawer case. I start with ensuring that the drawer case is as parallel and as square as possible. To do this, I simply cut a piece of MDF to fit as snuggly as possible, and run it through the drawer case.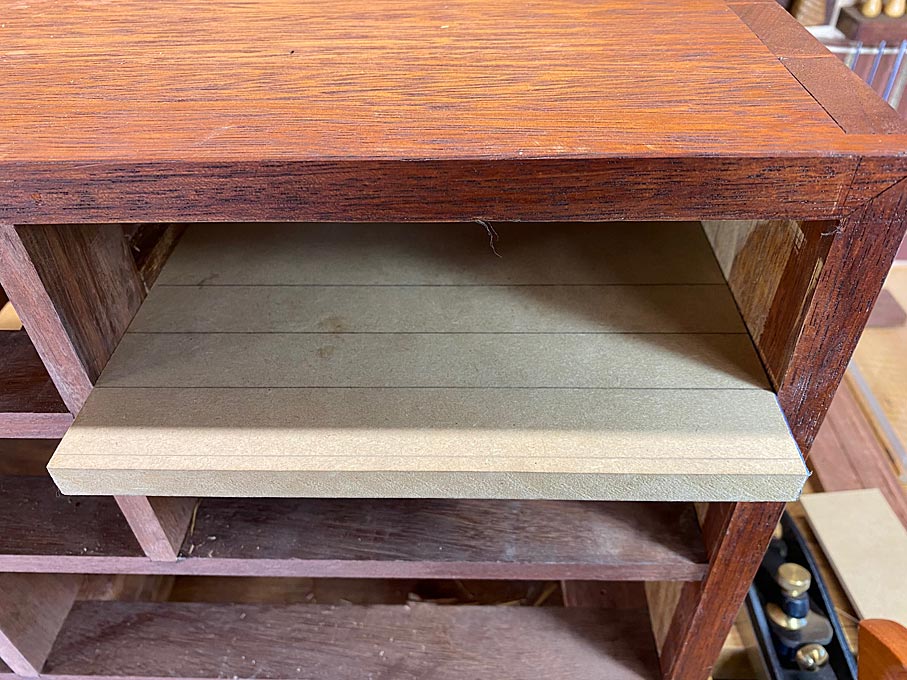 This will inform where the sides of the drawer case may be out-of-square or out-of-parallel. If so, I will plane them down ...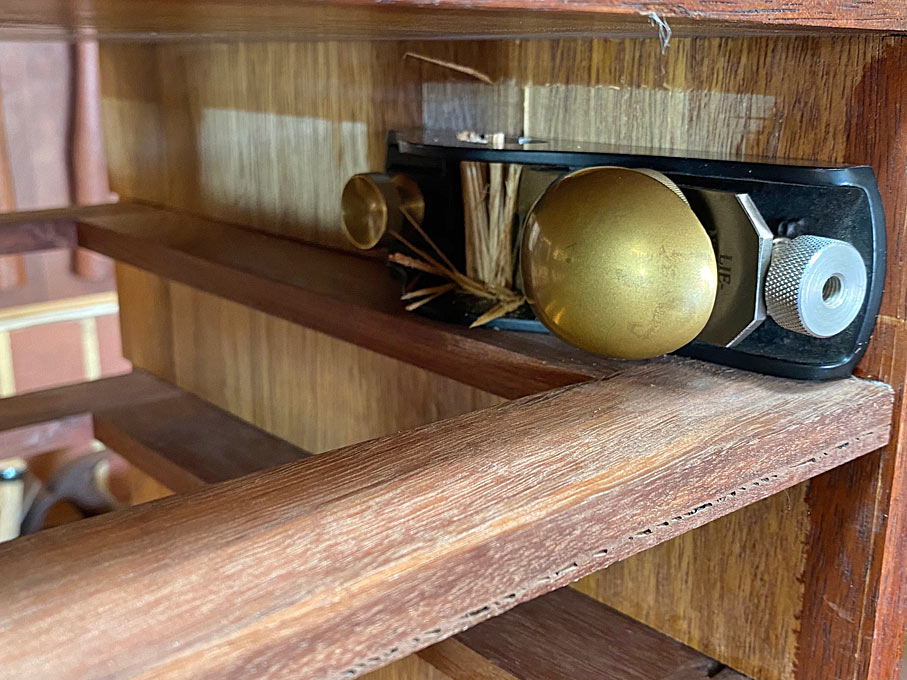 Before dovetailing the drawer, as you also recommend, the front and back of the drawer must fit ... and tightly.
The dovetailing aim is to have the tails/pin board end up flush, not proud. Once glued, I want the drawer to dry inside the drawer case. This will ensure that all is a good fit.
At that stage it will likely not be running smoothly, but then planing will smooth it off and find the tolerance that suit the weather/wood.
One indication that all is going along well, and that there is unlikely to be twist, is when the sides just drop into the dovetails ...
Regards from Perth
Derek