Hand Tools Archive
Subject:
Bookcase progress with a few pics.
Joe in a Cleveland suburb
Thought I'd share a few pictures of the progress I've made on this little bookcase.
I'm using the Christian Beckvoort article from the Feb 1998 issue of FWW. Something I've always wanted to make and
my daughter asked me to make it for her baby room. I have to complete this by March.
I wasn't sure if I should post here or the regular message forum, but since my next step is doing the DT's thought I'd post these here.
Last weekend I spent most of a day practicing on scrap cherry. It's been a while and thought I should. That's when I realized how dull my chisels are which made me do some sharpening
which lead to me looking at my old stones which lead me down the path of maybe upgrading my stones... too many choices and options.
A couple weeks ago I asked about a crack/split in one of the boards and if I should worry about it. I ended up using a syringe and diluted TiteBond. I squirted it down into the split the best I could then clamped it over night. Glue squeezed out pretty much the entire length of the crack. I think it will be fine. Plus most of it will be cut away after doing the DT's.
Hopefully this weekend I can get back to it and do the DT's (both the tails and pins).
The next step will be doing sliding DT's for the bottom and the two shelves. Not sure how I will do that. I have to study up on that...
Thanks for looking.
#1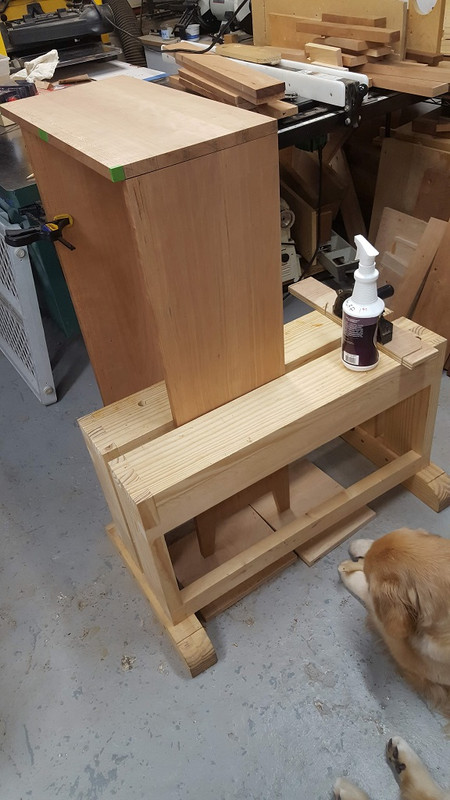 #2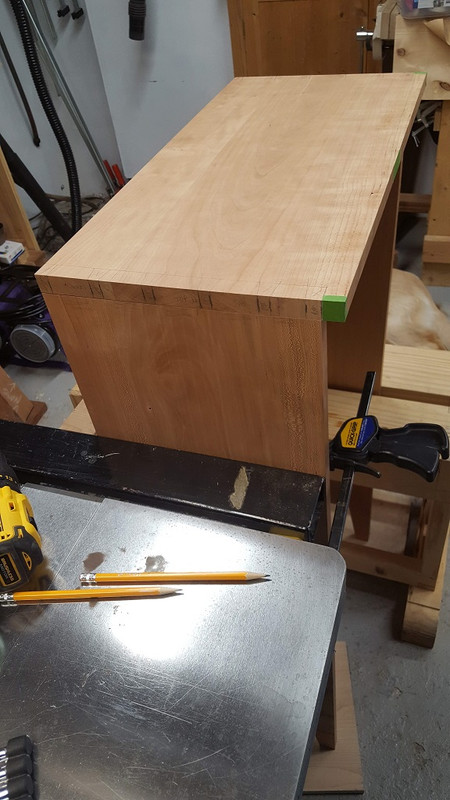 #3 The pencil is pointing to the crack. It'll be mostly cut away.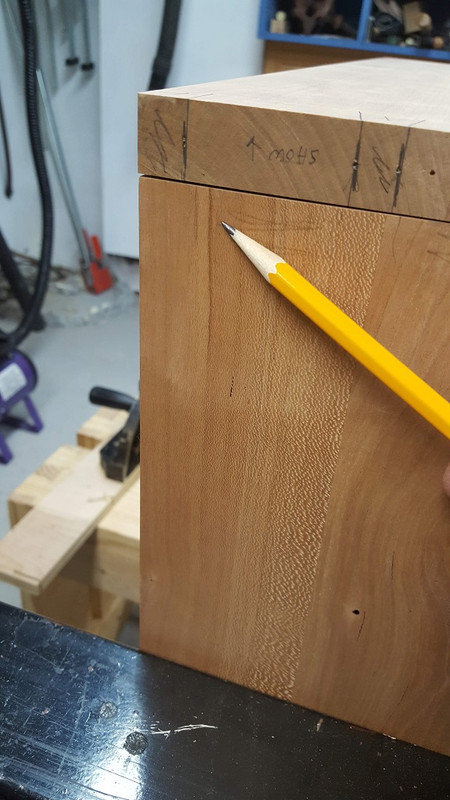 #4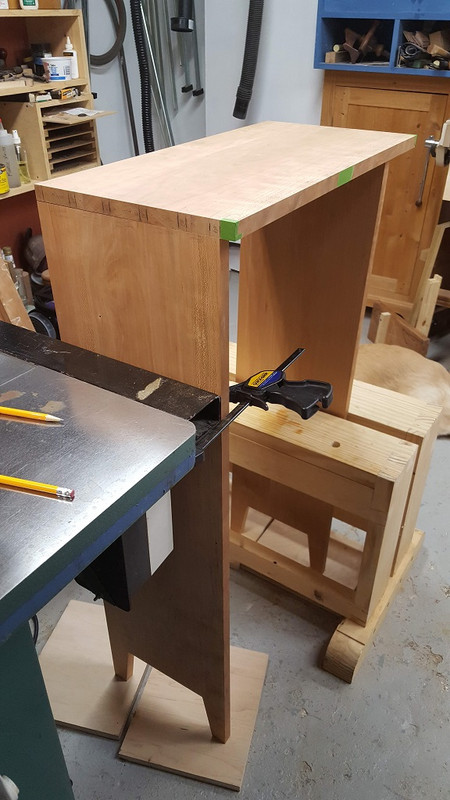 #5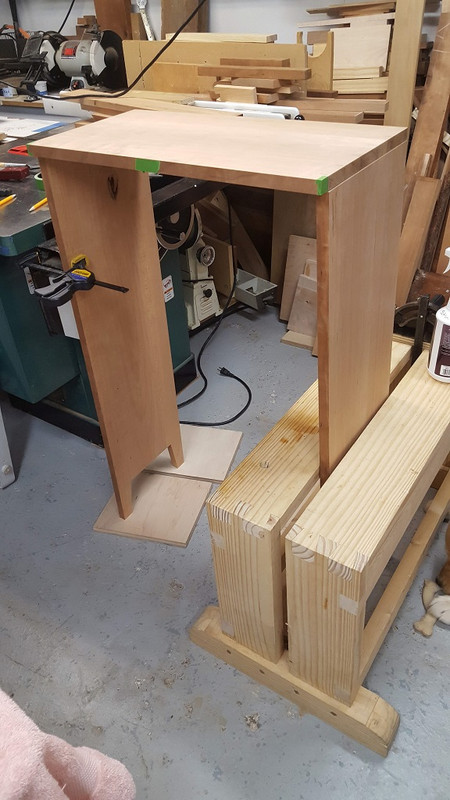 #6