Hand Tools Archive
Subject:
Irresistible marking tools
Derek Cohen (in Perth, Australia)
I admit it. I am a sucker for marking tools. I have a couple of Chris Vesper sliding bevels and squares that make me smile ever occasion I use them.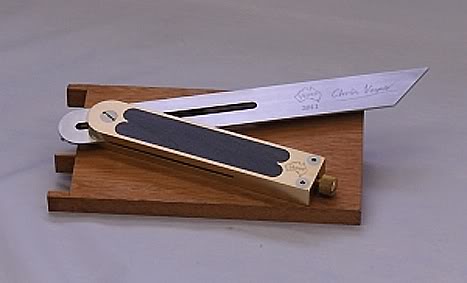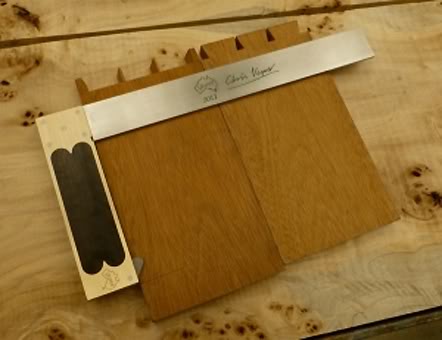 I have bronze Tite-Mark and stainless steel Veritas wheel gauges, both works of art, and even made one of my own ...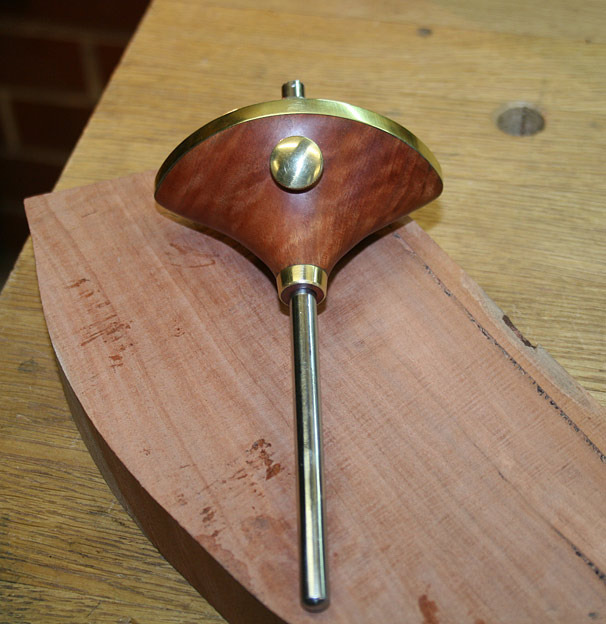 A mortice gauge I built (it uses sized cutters) ...
It was inspired by the Kinshiro cutting gauge (on the right), a gift from Wiley. Very precious ...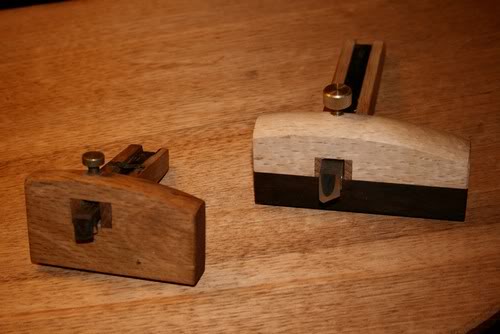 There are many more. This post is not about them, but a fore taste of the tool I have just purchased. It is on its way, so I cannot tell you what it is like to use. It is on a Black Friday special at present, so if there are any like-minded fools here, this is a heads up.
I was watching this video by Adam Savage ...
https://www.youtube.com/watch?v=PVQFvHuJHec&ab_channel=AdamSavage%E2%80%99sTested
The question is who needs a fancy compass? Well, I will certainly use it.
But I could just sit an look at it - some tools are art, and one really should appreciate the effort that went into both design and build ...
The Iris drawing compass (by Makers Cabinet) ...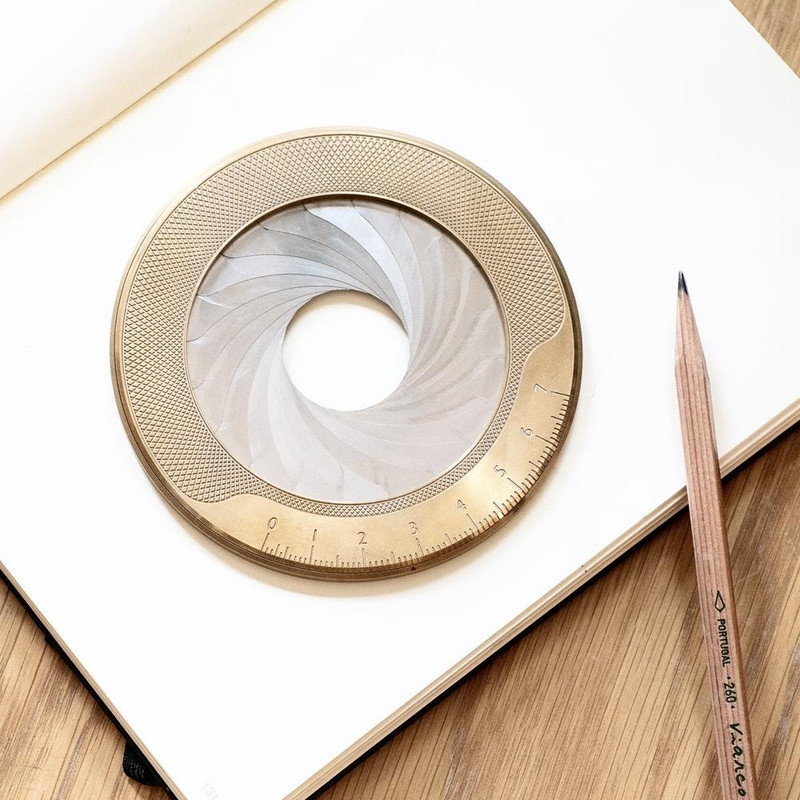 https://www.makerscabinet.com/
Regards from Perth
Derek
Messages In This Thread
Irresistible marking tools